Whether you have just graduated and now are ready to get a job or just thinking about a far-future potential job of yours, one thing is for sure: a wide range of job opportunities are waiting for you to choose in the hospitality career.
In this article, you can find some of the best hospitality management jobs a hospitality management degree offers and an overview of salaries and benefits in Switzerland.
What Is a Hospitality Management Degree?
As simple as it sounds, a hospitality management degree prepares students for the hospitality and tourism industry through a thorough study process. Hospitality management degree holders will most likely be in charge of planning, accommodation, quality food management, and a lot more fun activities that will keep you entertained throughout the journey.
What Can You Do with a Hospitality Management Degree in Switzerland?
According to Global QS university rankings, Switzerland takes the first place in hospitality management education worldwide. A hospitality management degree offers you numerous entertaining and delightful careers. As the leader in hospitality management education, Switzerland offers students many high-quality education schools that you can find listed here. This article will provide insight into what industries you can break into with a hospitality experience.
Travel agent
A travel agent generally assists individuals or groups of people in planning and booking travel. More precisely, they are responsible for providing counseling, reviewing documents for accuracy, and responding to customers' requirements. Lastly, a travel agent builds rapport with individuals to earn new potential clients. So, if you like selling, advising, and interacting with people, this position might be the best for you.
Salary
Getting to work a job you love is priceless. Additionally, Switzerland rewards you with quite a salary, especially if you have many years of experience. A travel agent in Switzerland typically earns 91,720 CHF per year. Depending on the expertise and other factors, the lowest salary ranges around 70,135 CHF, whereas the highest is approximately 113,305 CHF.
Travel attendant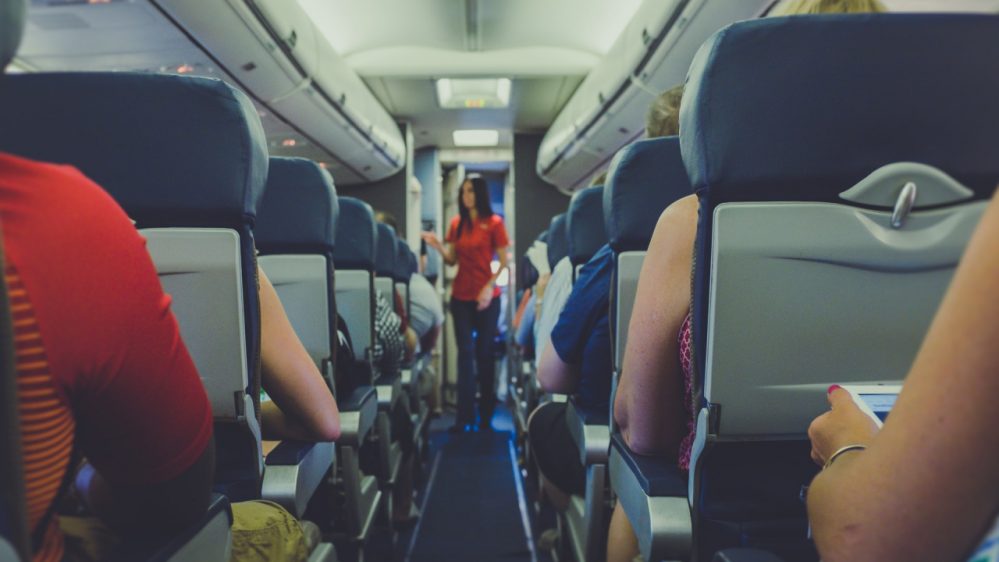 Travel attendants offer assistance and help to passengers, and they are in charge of passengers ' comfort. This job can be further divided into other sections such as flight attendant, cruise ship attendant, and railway sleeping car attendant. Despite the fact that these jobs are distinguished by name and places, the essence of the three lies in 3 rules; welcoming, providing safety, and making the passengers feel comfortable.
Salary
Travel attendants, flight attendants more particularly, earn 55,125 CHF per year. It is worth noting that salaries may vary based on experience and education level.
Hotel Manager
The hotel manager position is a little more complicated than the previously mentioned occupations, and it has a range of duties and responsibilities depending on some factors. A hotel manager supervises and coordinates other employees. Additionally, they are responsible for planning and sometimes marketing. And lastly, they can also be in charge of managing the hotel services such as accommodation facilities.
Salary
CHF. A hotel manager in Switzerland earns around 125,419 CHF per year. Salaries range from 92,366 CHF to 197,856.
Expertise plays an important role in determining the salary. The more experience you have, the better the pay. The salary of employees with less than two years of experience is approximately 80,000 CHF per year. The more experience you have, the better the pay. A pro with more than twenty years of experience is paid about 185,490 CHF per year.
Food service manager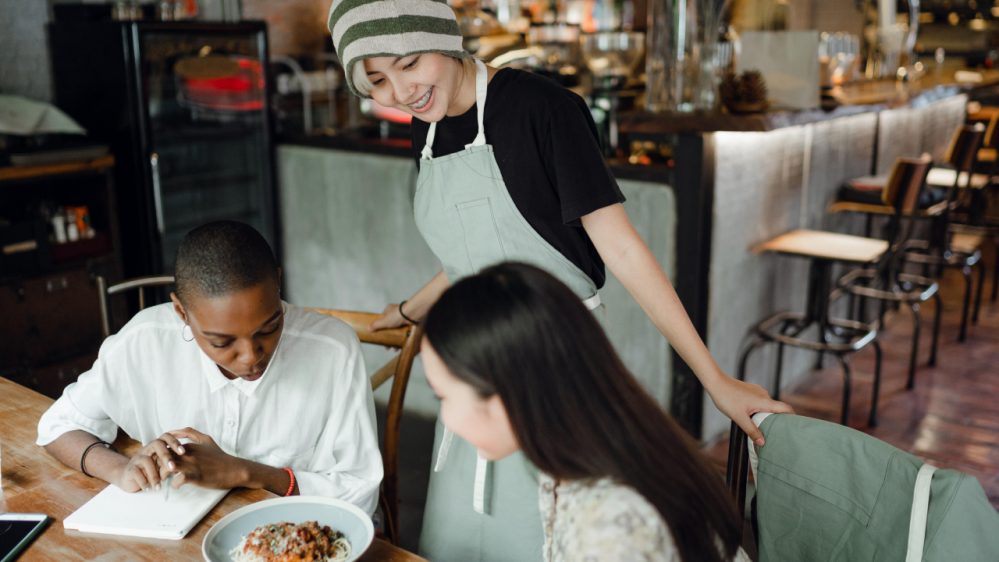 Food service managers are in charge of running and directing the staff to confirm that customers are satisfied with the service. They ensure that the business runs smoothly by checking if the food is adequately cooked and delivered on time. These duties take part on a daily basis.
Salary
A food service manager is expected to earn around 104,597 CHF per year, with salaries ranging from 77,601 to 119,431. The total of the wage includes the additional pay of 6,126 CHF per year.
Managers with less experience are paid approximately 71,474 CHF per year. In contrast, employees with more experience get 113,305 CHF per year.
Entertainment manager
If you see a company partying, you must know that an entertainment manager made it happen. An entertainment manager works for a venue or corporation. It mainly includes two main tasks: planning and organizing different events. Just as in other management roles, entertainment managers are in charge of a team that, in this case, is responsible for planning and managing a wide range of activities.
Salary
The average entertainment manager's salary in Switzerland is 67,933 CHF. An entry-level entertainment manager makes around 48,725 CHF. On the other hand, a senior level entertainment manager earns an average of 83,460 CHF.
Restaurant manager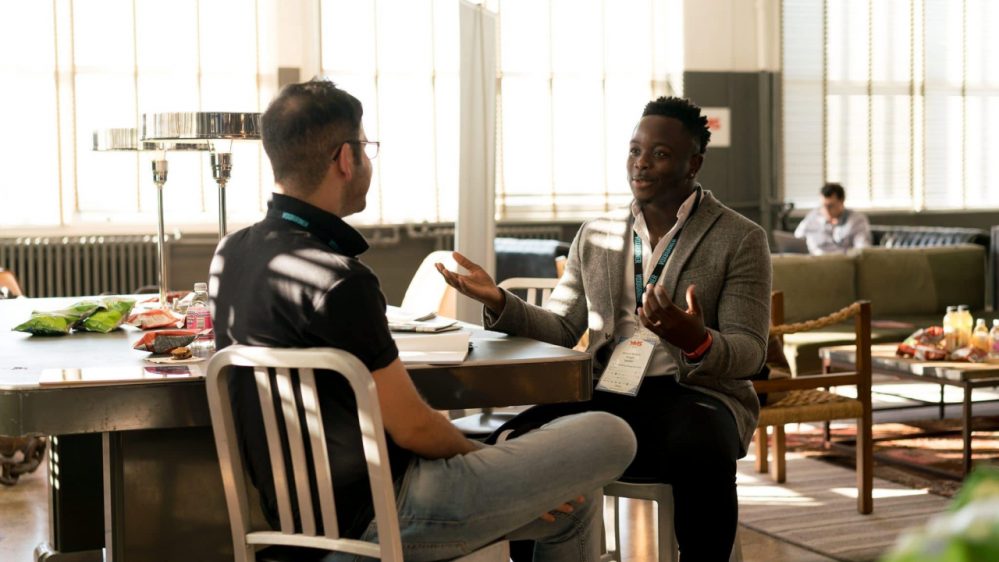 Even though it might seem similar to the role of the hotel manager, a restaurant manager works relatively more closely with managing individuals. With that being said, they are in charge of recruiting employees and managing them. In a nutshell, leading, developing, and managing are some of the primary responsibilities.
Salary
Salaries for a restaurant manager range from 65,909 CHF to 126,700 CHF. They earn approximately 112,685 CHF per year. Salaries depend on the experience level, starting from 58,639 CHF per year for employees with two years of experience to 113,441 CHF per year for those with more than average years of experience.
Executive chef
An executive chef is responsible for daily operations. Some of the most mentioned previous duties, including planning, hiring and training, managing, and also, in this case, creating, apply to the executive chef. The job of executive chefs is also to share their knowledge and experience with employees under them.
Salary
An executive chef is estimated to earn around 251,502 CHF per year. Salaries range from 154,443 CHF to 362,555 CHF. Less experienced chefs are paid 133,906 CHF per year, whereas the most experienced are paid 264,641 CHF per year.
Food and beverage director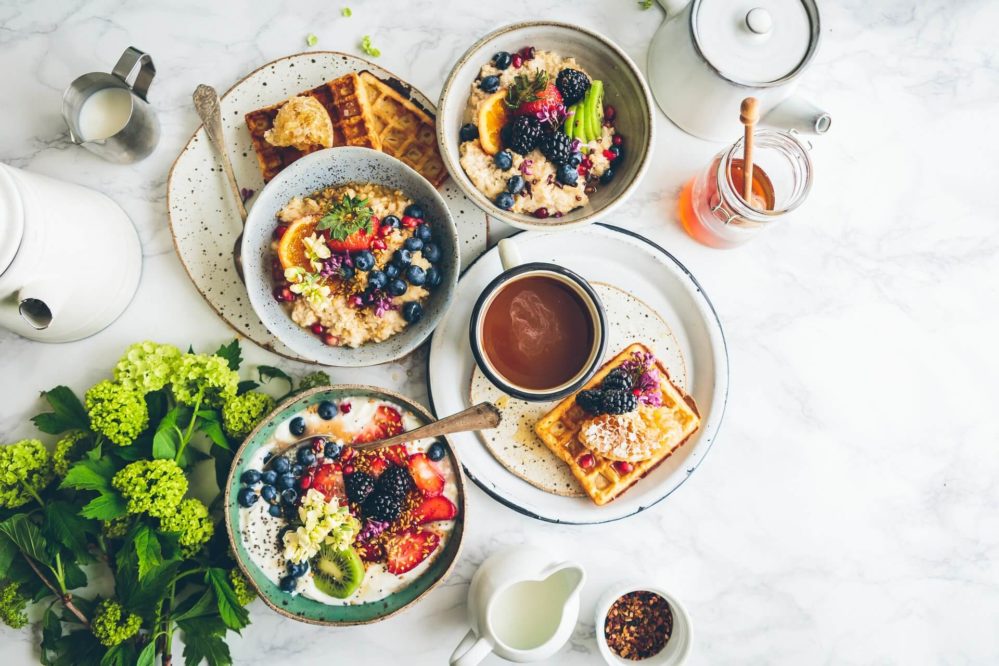 Additionally to the hospitality management jobs list, we have food and beverage director(s) who are part of large business organizations. Supervision and food planning are the two main tasks, including input of strategic decisions to help the functional areas. These operations are usually done through subordinate managers in large groups.
Salary
A food and beverage director earns around 102,654 CHF per year in Switzerland. Directors with fewer years of experience get around 95,323 CHF per year. In contrast, the most experienced ones get 101,837 CHF per year.
Meeting, convention, and event planner
Last but not least, we have the career in the meeting, convention, and event planning that a hospitality management degree offers. The primary purpose of a meeting, convention, and event planner is to make the event a success according to the plan. They are responsible for arranging meeting locations, transportation, and other details.
Salary
A meeting event planner's salary in Switzerland is 76,027 CHF. An entry-level meeting event planner 55,147 CHF. On the other hand, a senior-level meeting event planner earns an average salary of 93,018 CHF. Based on data, the estimated salary potential for meeting event planners will increase 11 % over five years.
The Bottom Line
Overall, some of the best jobs in hospitality management will give you eventful and delightful experiences. There are plenty of industries you can break into with a hospitality degree, so make sure you pick what makes you happy so you will get paid for the hard work and be rewarded with bonuses sometimes too.