#401

Ranking According to World University Rankings by Times Higher Education 2021.
The University of Neuchâtel is located between Geneva, Bern, and Zurich. It has four faculties and around 4,200 students. The University of Neuchâtel employs nearly 780 full-time equivalent staff, 70% of whom are dedicated to teaching. The institution is known for its proximity between students and teachers, in an atmosphere promoting the quality of supervision, exchanges, and conviviality. UniNE's values are high standards, creativity, freedom, and responsibility.
Top reasons to study here
Commitment to inspired and inspiring teaching
A congenial place to study
Unique teaching methods
Students from the world over
Engaging students in research
Programs
About
History
The University of Neuchâtel, previously named as Académie de Neuchâtel was founded in 1838, by geologist and paleontologist Louis Agassiz with the strong political will to provide Neuchâtel with a quality training place. By 1866, the institutions was already made of the faculties of literature, science, and law. On May 18, 1909, the Académie de Neuchâtel was officially recognized as the University of Neuchâtel by the Grand Council of Neuchâtel.
Education
The University of Neuchâtel's primary concern from its beginning was offering education of a very high-level. Since it is a small university achieving this goal isn't hard for UniNE, considering the flexibility and dynamism needed for this.
Research
UniNE is specifically focused on research which is carried by about 800 teachers, researchers, and scientific staff, with an annual budget of more than 130 million CHF. The research is supported by the Swiss National Science Foundation, the European Union, and other funding sources. Some of the strong elements of UniNE's strategy are defined key areas in research and innovation. These key areas include health law, time-frequency and optical meteorology, hydrogeology and geothermal energy, chemical ecology, migration and mobility, cognitive sciences, social interactions, intellectual property and innovation law, complex systems and Big Data.
Services
Chaplaincy
UniNE has its own Chaplaincy which represents both the Catholic and Reformed congregations. It offers students programs, meetings, and seminars designed to help them master university life's challenges. Once a week at noon, a "shared table" provides an opportunity for open conversation and prayer at a simple luncheon. Students can also take part in themed monthly activities.
Childcare
Vanille-Fraise Nursery has the capacity to care for around 20 children aged from 0 to 5 years old. Its primary focus is taking care of children whose parents are part of the university's community aiming to encourage women to pursue academic careers. This nursery is the result of a project supported by the University of Neuchâtel and the Confederation within the framework of the federal program "Equal opportunities".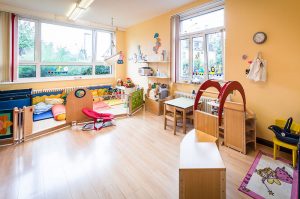 Equal Opportunities Service
This service is dedicated to promoting gender equality. It is open for the entire University community, and it is a place for expressing concerns or voicing complaints regarding issues as such, as well as for receiving counseling support. It encourages a qualitative work and study climate that favors equal opportunities between women and men as well as between University staff. It especially supports women who aim to pursue an academic career as well as parents who are struggling to have a better work-life balance.
Library Services
Libraries of UniNE are accessible only to members of the university. UniNE library offers services for its members such as:
Advanced literature search. Selective and exhaustive bibliographies for all your academic works
Quick delivery of documents (print and online)
Research support
Data management on the UniNE publications portal and RERO DOC
Materials and chargers check-out
Accreditation
This university is Recognised or Accredited Swiss Higher Education Institutions in accordance with the Federal Higher Education Act, HEdA.
Gallery
CLOSE THIS
Your message has been sent. You will soon by contacted by Oxfod University.
CLOSE THIS PAGE