Whether you have already decided to become an accountant or are just curious about an accounting degree, you might ask yourself, "How long does it take to get an accounting degree?". This article will address this question, alongside others you may have. With no further due, let's dive right in.
Why Study Accounting?
Why is it important to study accounting? Its impact on business extends much beyond ledgers, spreadsheets, and invoices. As an accounting student, you crave a path to a resilient industry. Here are some of the reasons why accounting is a good degree to pursue.
Everyone needs you
The world is made of money (not literally), and every business, big or small, needs a professional to keep track of the business's financial performance. As long as the money goes back and forth, you will have a safe place. Bonus tip: money is going to be around for a long time.
Flexible career
An accounting degree will set you up with a flexible career. Accounting jobs typically allow for part-time or remote employment, allowing for a healthy work-life harmony. The demands for accounting are universally high, starting from governments to very small businesses. As a result, accountants can safely follow their career ambitions from their hometowns or relocate without worrying too much.
Hands-on experience
Accounting degrees are frequently very practical. Universities make sure that their students learn by giving them modeled and real-life opportunities to manage corporate finances. Many accounting courses provide an optional placement year, allowing you to graduate with a degree and a year of experience.
Pursue additional interests
Accounting is an excellent complement to other subjects, especially those under the broad category of business. Several colleges offer combined honors degree programs in accounting, allowing you to pursue other interests. There are several combinations to select from, whether you want to become a general businessperson or an accountant with foreign language skills.
What Will You Learn in an Accounting Program?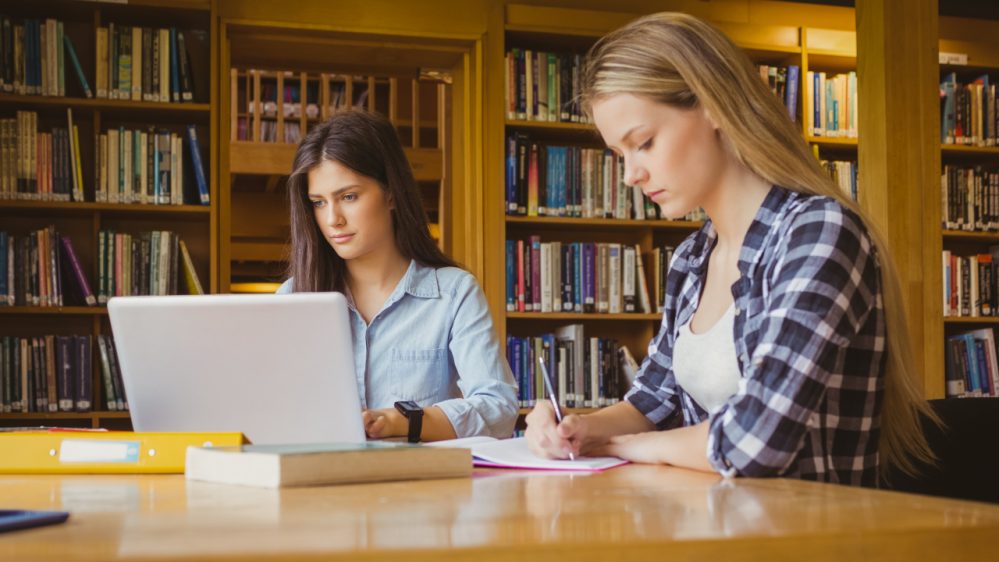 As most studies do, an accounting program will initially give you a head start on the basics. Accounting majors will include an introduction to accounting courses and
Micro/macroeconomic fundamentals
Computer-based systems
Operations management
Business law
Theoretical coursework for accounting and auditing
Calculus and statistics are also offered as part of the curriculum.
Accounting programs sometimes include business communication and public speaking as well.
Apart from the skills directly taught during the course work, you will gain additional skills that will help you develop and master the job. The skillset includes:
Creative problem-solving
Customer service skills
Analyzing
Strategic decision-making and a lot more
How Long Does It Take to Get an Accounting Degree?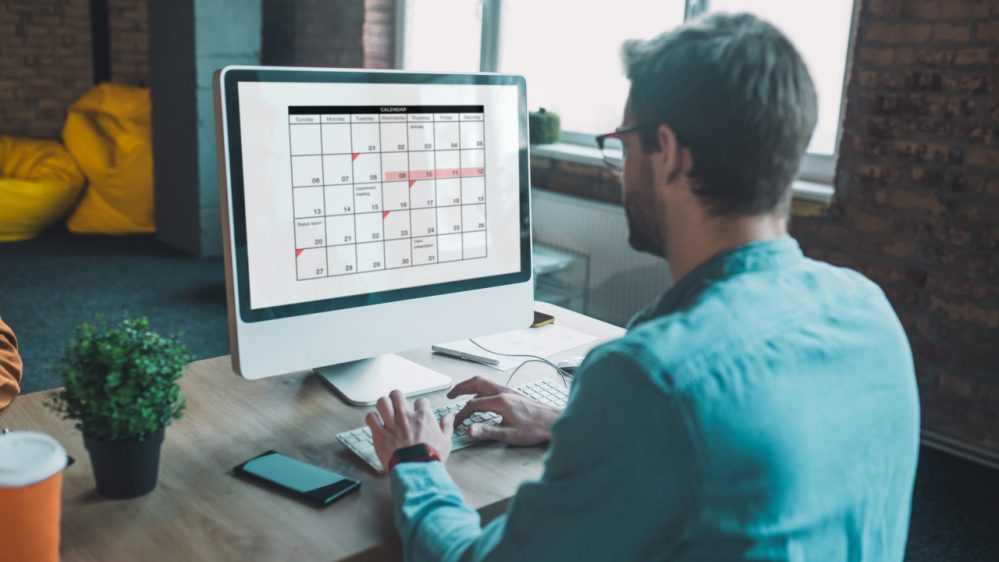 A traditional, campus-based degree program usually takes four years to complete. However, it mostly depends on the university and the content they deliver. However, to be more specific, BS – Bachelor of Science in Business Finance allows students to study either the six-semester program (option 1) with 210 ECTS or the seven-semester program (option 2) with 240 ECTS.
Upon successful completion of this degree, students of this program may be interested in job positions such as the ones below:
Accountant
Financial planner
Budget analyst
Trader
Certification and Licensure Following an Accounting Degree
Some roles need candidates to have specific certifications, while others do not. Though most professionals pursue qualifications to boost their earning potential, accounting certificates provide other advantages too. Continuing education programs also assist accountants in learning new skills and improving their working effectiveness.
Some of the most popular accounting certifications include
Certified Public Accountant (CPA)
Certified Fraud Examiner (CFE)
Enrolled Agent (EA)
Certified Internal Auditor (CIA)
Certified Financial Analyst (CFA)
Chartered Global Management Accountant (CGMA)
Certified Management Accountant (CMA)
Check out these bookkeeping courses with certificates online.
Accreditation for an Accounting Degree
University accreditation is a quality assurance procedure that ensures institutions satisfy the quality requirements. This procedure aims to help get worldwide recognition and increase the degree of comparability. A bachelor's university degree from EU Business School Switzerland, for example, is internationally accredited by ACBSP, IACBE, and IQA, as well as certified by eduQua. These accreditations show the quality assurance strategy, teaching, research, and services in this school and many others are worth your time and investments.
What Jobs Can You Get With an Accounting Degree?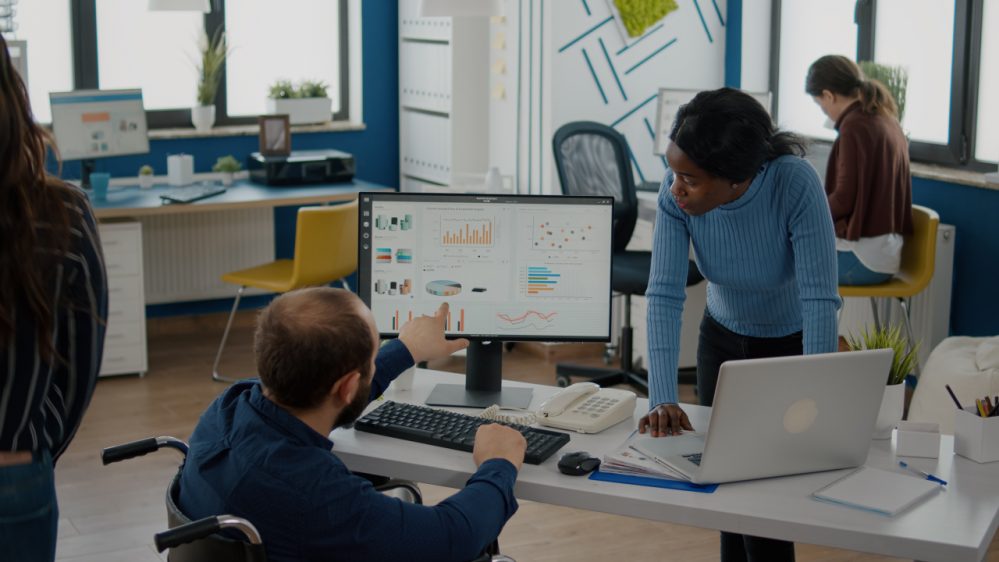 An accounting degree will open so many doors for you. In this broad industry, career opportunities are big in number. Below are listed just some of the most popular jobs you can choose.
Bookkeeper – Bookkeeping is the perfect option for anyone new to accounting. A bookkeeper is responsible for handling day-to-day tasks of recording financial transactions. They execute tasks like monthly financial reporting, general ledger entries, and recording of payments daily.
Accounting manager – After a few years in accounting, you might aim to become an accounting manager. This job has an excellent balance of large and small picture concerns. Typically, they are responsible for hiring, teaching, guiding, and encouraging upcoming teams of junior accountants.
Tax manager – Like accounting managers, these professionals are in charge of supervising a staff of accountants. Their mission is to prepare a company's taxes and guarantee that its operations are compliant with federal, state, and local tax laws.
Controller – One of the most senior financial positions in a corporation is the controller. This position entails high-level responsibilities, including strategic planning and risk management. Everything from bookkeeping to internal audits will most likely fall within your responsibility.
Internal auditor – This professional is recruited by the corporation they are investigating. An internal auditor is frequently hired to identify inefficiencies and provide recommendations for improvement. Because auditors work with a considerable quantity of data, this profession demands an excellent eye for detail, like many others in accounting.
Is an Accounting Degree Worth It?
The bottom line, an accounting degree is worth it, especially if you enjoy numbers and details. Time, money, and effort investments are worth it since the industry will provide a diverse variety of high-paying and in-demand career opportunities. Studying in Switzerland will broaden your horizon since you will be exposed to different cultures and lovely views. There's nothing better than getting a high-quality education while enjoying life at the same time.
Our Final Thoughts
We can summarize this article by telling you that learning key accounting concepts can set anyone up for success in this field. With the right amount of desire and motivation, you will secure a very bright future in any accounting field. And we will be here to guide you through your journey.