Known as the City of 1001 Delights and home to many natural wonders, Geneva is a goldmine as it offers endless activities for tourists and students alike. Furthermore, with a number of renowned public and private universities being situated within the borders of this city, Geneva certainly is one of the best places for students to study and live. While this might sound like a loaded statement, we have proof to back it up. So, shall we begin?
The Safety the City Provides
One of the main factors that drive people to choose a particular city to study in is security. In general, Switzerland is considered to be one of the safest countries not only in Europe but also worldwide. Global Peace Index ranks Switzerland in the 7th safest place on Earth.
Knowing this, we can automatically assume that Geneva, as one of the major Swiss cities, is safe too. Even in the rare cases of criminal activity, they are mostly non-violent and consist of pickpocketing, burglary, and petty theft. With that being said, you won't have to live in fear about whether you might be in danger while walking around the city.
The Natural Wonders Geneva Has to Offer
Every time Switzerland is mentioned, one of the things that come to everyone's mind—after chocolate and cheese, of course—are the amazingly beautiful mountains situated in Switzerland, the Alps. While you as a resident of Geneva won't be in that close proximity to these mountains as those, let's say, from Interlaken or Zermatt, you certainly have a view of them. In fact, Geneva is considered to be the getaway to the Alps. As such, for all those that are nature lovers and appreciate a good view, we have good news for you: there won't be a lack of either.
Besides the Alps, those living in Geneva have another natural wonder to drool over. Lake Geneva, also known as Lac Léman, is surrounded by mountains like Jura and Alps, which only add to the beauty that it holds. We're not exaggerating when we say that this lake is the largest in Switzerland and Central Europe. Not only does Lake Geneva have a beauty that is to be adored, but it also happens to be a place where visitors can do many activities, from cruises to cycling, to swimming, to hiking.
The Vibrant Nightlife Scene
As the second-most populous city in Switzerland (the first being Zurich), Geneva certainly has something to offer to nightlife enthusiasts. While it may be known as a quiet and soft city compared to other Swiss cities, this doesn't mean that its nightlife will be the same.
Being a student doesn't necessarily mean that you need to have your head buried in books all the time. There are times when you have to get out of studying mode and just rest your mind for a few hours—and as a student living in Geneva, you undoubtedly have many options. Geneva is stocked with various restaurants, bars, and nightclubs, from the fancy ones to the affordable ones. You, as a student, will have the opportunity to choose where you're going to spend your night out. Besides the obvious choice of dining and having a dance in Geneva's many bars and clubs, you could also choose to visit some of the most known theatres and concert halls in Switzerland, Theatre du Leman and Victoria Hall. Now, it's up to you to choose what kind of night you want to have—a wild one or a quiet one.
Multiculturalism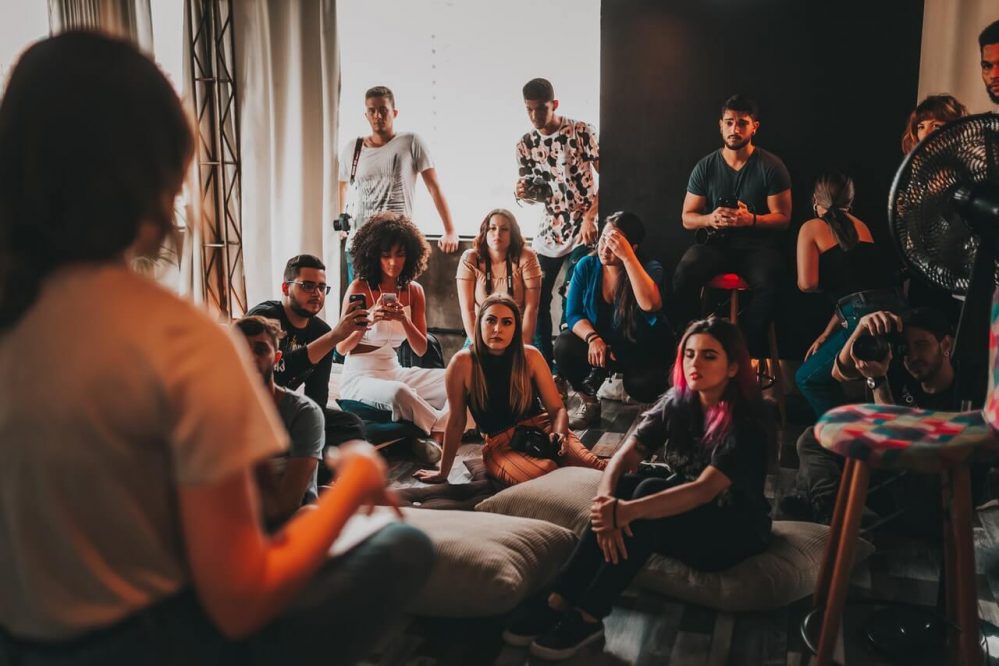 Geneva is known for its multicultural identity. While the major ethnic group living in Geneva is Swiss, which make up approximately 60% of the population, the other 40% of the population consists of non-nationals: Portuguese, French, Italians, and Spanish, among many others. So, even if you happen to come from an entirely different country, one thing you need to know is that you won't be alone. You'll find many people just like you who decided to move to a different country, regardless of their reasons behind this decision.
The Education System
Switzerland has an education system of which many countries are envious. For this reason, many international students have chosen this country for their education. In Geneva alone, there are many universities, both public and private. One of the universities in Geneva happens to be EU Business School, an international, high-ranking, and professionally accredited business school. This institution offers a wide range of programs designed to meet the needs of both its students and the business sector. The school takes pride in the experiential learning methods it employs, which bring business to life. Just like Geneva, this school is also a multicultural place with students of different nationalities.
A Haven for Future Entrepreneurs
Switzerland has been a host to many organizations and financial institutions for hundreds of years. Out of the 33 international organizations that Switzerland hosts within its borders, 23 of them are situated in Geneva—the United Nations (UN), World Trade Organization (WTO), World Health Organization (WHO), World Intellectual Property Organization (WIPO), and International Organization for Standardization (ISO) are just some of them. If this doesn't say something to you about the city and its financial importance to the country, we don't know what will.
For all those students who see themselves becoming well-known and affluent entrepreneurs, Geneva is the place to be. Here, you can learn the tricks of the trade and make the connections you need to achieve that little dream of becoming a tycoon.
Being a student in Geneva has its own perks and challenges. However, we can easily say that the good outweighs the bad. From the sense of protection one feels while in the city, the high level of education provided by its universities, to the many activities and sights students could engage within their free time make Geneva the ideal place to experience student life.