Did you just move to Switzerland and are wondering how to send money back home or even receive money? Well, this article will inform you of everything you need to know about Swiss money transfers and the multiple options available to you. So, let's get to it!
International Money Transfer in Switzerland
Nowadays, sending money abroad can be done in multiple ways in a matter of minutes. Switzerland also offers various methods to send money abroad via banks or from the comfort of your house via online banking. But before deciding which way to go, you want to learn all about the cost, time, and Swiss money transfer process.
Money transfer via banks
Swiss banks are known for their high security and for protecting their customers' privacy. That's why people feel more comfortable transferring via traditional banks.
To make payments abroad, banks require you to have an account. If not, you can open an account with pretty much any Swiss bank. The recipient must also have a bank account in their home country.
Money transfers are usually done using International Bank Account Numbers (IBAN) or the BIC (Bank Identifier Code), also called the SWIFT code. You will need IBAN or SWIFT codes for both your bank account and the person you will transfer money to. It is essential to submit this information:
Your name and address;
Your account number or IBAN;
The recipient's name and address;
The recipient's BIC and IBAN or account number;
The name and address of the recipient's bank;
The destination country;
The currency;
The amount you wish to transfer;
The reason for the payment;
Your chosen payment option.
Costs
Although traditional banks can be convenient, transferring abroad costs you a little. For money transfer transactions, the transfer fees should be specified. However, prices vary between banks and the country you are transferring, the amount of money, or any other special request such as fast-track transfer. The transfer may cost you from CHF 3-30.
There are three payment options available for you:
Shared Costs (SHA) – you pay only the service fee your bank charges.
Our Costs (OUR) – the person submitting the transfer accepts all costs plus the third-party charges.
Beneficiary (BEN) – the recipient accepts all costs, which are deducted from the amount received.
You can always check fees before you transfer either via banks or online.
How long does it take to transfer money?
Transferring money can also take some time. If you are transferring money within the SEPA region, it will take you 0-3 days. However, the transfer will take you between 2-5 business days for countries inside Europe and seven or more business days for countries outside Europe. Banks can offer you a fast-tracking service, but you have to pay more for such requests.
Money transfer via mobile and online banking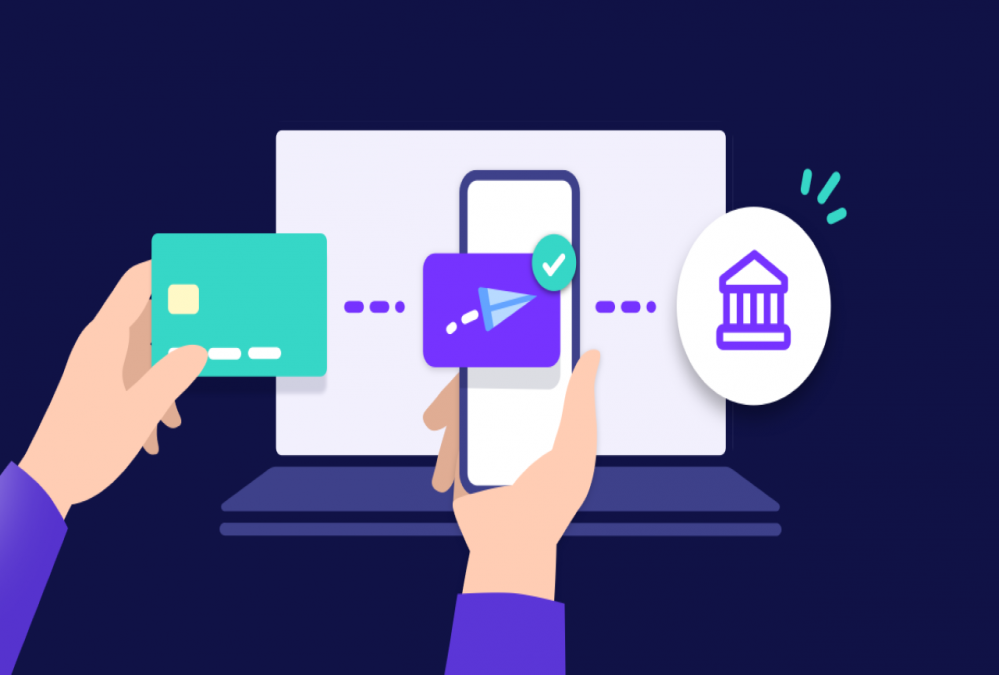 Most mobile banks and online services are becoming popular since they provide easy access and save you time and money with just a few clicks.
Many mobile banks operating in Switzerland, such as Bunq, Monzo, and Neon, have partnered with the online money transfer Wise, which offers international transfers on the same terms as if you dealt with the company directly.
However, the UK fintech Revolut makes an exception since they offer services between more than 30 countries and in 28 currencies. All you need is to provide the recipient's mobile number. Revolut offers the interbank exchange rate, meaning you pay no conversion fee. The free account option is limited to CHF 900 or $1,000 a month.
Although individual online payment systems operate similarly, they differ in certain important points. The main difference is whether the transfer is made via a customer account or prepaid card:
Transferring money with a customer account: With an online payment system that uses customers' accounts, both the sender and the recipient should be registered customers. They both give the provider their personal information and are assigned a customer account in the currency of their choice. All that is required to transfer money is the recipient's email address. The sender then can deposit money in their customer account through a bank transfer or a credit card.
Transferring money with prepaid cards: The recipient does not have to have a customer account or an Internet connection with online payment systems that use prepaid cards. The sender opens a customer account with the provider to which it transfers money (electronically) by credit card. The recipient then receives a prepaid card with a PIN code, which can be used to withdraw the transferred money from an ATM or make cashless payments.
Wire transfer
Wire transfer services operate all over the world, allowing you to transfer money to the other side of the world within minutes. One of the many advantages of using wire transfer is that you don't need a bank account. However, you will need to provide a valid ID, such as a passport, as well as information on the nature of the payment.
The most famous wire transfer companies are MoneyGram and Western Union. These two operate in several retail stations, post offices, financial service providers, and certain retail stores.
However, although wire transfers can be fast and convenient, they are costly. You have to pay up to CHF 50 for a Swiss money transfer. For a transfer of CHF 1,000 to Germany, wire transfer services charge you 105 euros, so the recipient is left with only 895 euros.
Foreign exchange brokers
Another way to transfer money is through foreign exchange brokers or forex brokers. These companies specialize in buying and selling foreign currencies. Using foreign exchange brokers has its advantages. They provide reasonable exchange rates, usually around the mid-market exchange rate, although some might be even more competitive.
How Can I Transfer Money to a Swiss Account?
Some of these transfer services may be the fastest way to send money:
Wise is the easiest way to do it. You simply have to:
Create an account and log in;
Tap in how much money you want to send it and where;
Make local payments to Wise using a bank transfer, Swift, or your debit or credit card.
They have some of the best exchange rates because they offer the same market rate as XE or Google and don't add any extra fees. The transfer fee will cost you 1.17 USD +0.43 of your amount. The transfer will take 0-1 business day.
XE could be a good option if you are not under time pressure. All you have to do is:
Set up an account online;
Tap in how much money you want to transfer, as well as the country of the recipient;
Complete your transfer payment, and they will transfer the funds.
They don't charge fixed fees for any amount of transaction, and you will get your money within 1-2 business days.
WorldRemit is perfect for personal transfers of up to $10,000. They provide more flexible delivery options than companies such as PayPal, Western Union, or MoneyGram. To transfer money with WorldRemit, you have to:
Create an online account and log in;
Tap in how much money you want to transfer, how you want to transfer it, and where to;
Enter your recipients' details;
Make local payments to WorldRemit, using a bank transfer or your debit or credit card.
Transfer fees depend on the amount or where you send the funds; the transfer will take 0-2 business days.
OFX will be a good option if you want to transfer more money. The more you transfer, the better the exchange rates. This is how you transfer with OFX:
Create a free online account and log in;
Enter your recipients' details, including bank account, financial institution number, account number, and branch transit number
Finalize the transaction and pay using a bank or wire transfer.
OFX will not charge a flat transfer fee for customers in the U.S. The money transfer will take 1-2 business days.
Xoom, powered by PayPal, is convenient for money transfers but costly compared to others. To transfer with Xoom, you need to:
Sign up and log in;
Tap in the amount of money you wish to transfer and the country where;
Enter your recipient details and how you would like to pay;
The recipient will receive the money in a bank account or cash available for pick up at the agent's location.
The transfer fee depends on the amount of money and how you pay them, and it will take 1-2 business days.
Online International Money Transfer Services in Switzerland
One of the most common ways of transferring money from Switzerland abroad is with online money transfer services. Several online transfer providers are operating in Switzerland and have accounts all over the world. These companies offer same-day transfers up to a certain amount if you complete the transaction early in the day. Depending on the destination you send money to, these companies have limitations on how much you can transfer. You can expect the money to arrive within three to five working days.
Some of these companies are:
FAQs
Is it illegal to have a Swiss bank account?
To open a bank account in Switzerland, you have to be 18 years old and have an I.D. Otherwise, it is not illegal to have one, either if you are located in Switzerland or any other country, but it is illegal to hide it. Also, you are required to declare your offshore bank account in your home country.
Do you pay taxes on Swiss bank accounts?
No, there are usually no Swiss income taxes for maintaining a bank account in Switzerland.
Can you use PayPal in Switzerland?
The answer is YES. Paypal is available in more than 200 countries, including Switzerland. You can use your PayPal account to send and receive money easily over borders.
Conclusion
Sending money abroad is just a few clicks away. If you need to make an international money transfer from Switzerland, you can do so through a number of different outlets such as Swiss banks, mobile banks, and specialist brokers. Hopefully, this article has made the process easier for you.