Thun is a town in the canton of Bern, located at the lower end of one of the largest lakes in Switzerland, Lake Thun. Considered one of the state's most original towns, Thun is worth visiting by both nature and history lovers. Its geographical location with a surrounding landscape of mountains and lakes and the numerous castles and its medieval center make for a pleasant and picturesque town that will make you feel like a student attending modern-day Hogwarts.
There are many things to do in Thun. If you are wondering, 'What are the top attractions to visit in Thun?' continue reading because we have compiled a list of the best things to see and do in Thun.
Visit Town Hall Square
Starting from the center of Thun – The Town Hall Square is named after the town hall built in the 15th century. To see that (Thun's oldest brick house) and several other historic buildings surrounding this square, go ahead and visit the Town Hall Square. Maybe you'll happen to be there during many celebrations that take place in that square, including the Thunfest and the annual Fulehung jester at the Ausschiesset festival.
Explore Thun's Old Town
A walk through the cobblestone paved roads of Thun's Old Town is a special type of fun. In addition to the traditional rows of houses around you, there are cafes you can stop for a drink at and small shops you can explore while enjoying your walk. Tour guides are also available for booking for those interested in knowing more about the town and its history.
Take a Boat Cruise on Lake Thun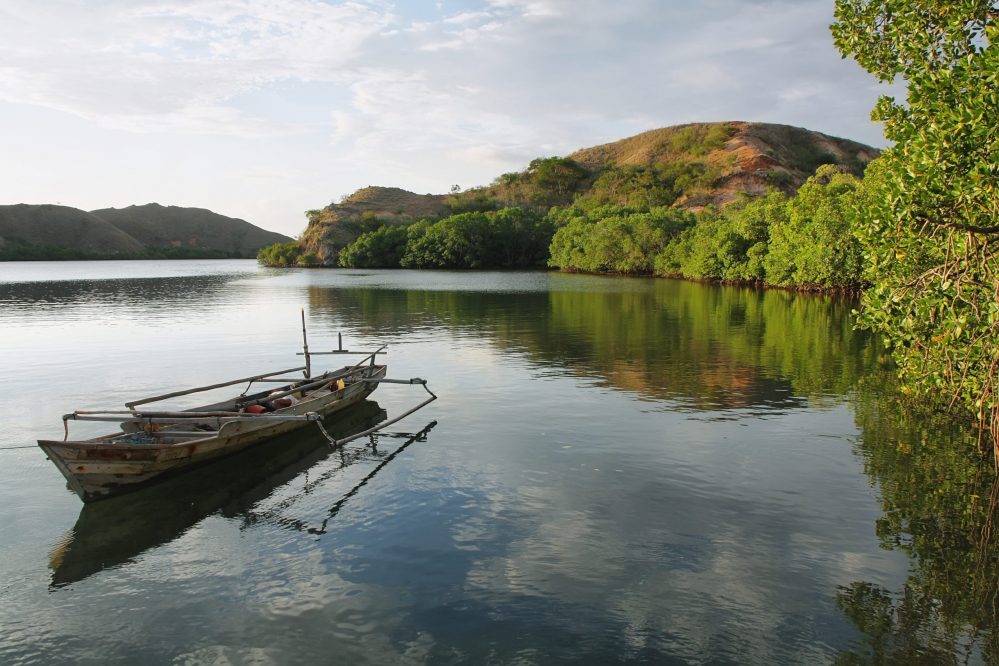 Whenever you feel like moving away from traffic and roads, you can go boat cruising on lake Thun and enjoy some relaxing time. The blue water beneath you, the occasional castles, and the mountains surrounding you will make for a calming and magical experience. And that's not all. If the sun's out and you're into sunbathing, the boat can be a great spot. And, if you feel like swimming, all you have to do is jump!
Visit Oberhofen Castle
Moving on to the shore of Lake Thun, where you can find Oberhofen Castle dating back to the 13th century. The castle has a medieval keep and is home to a living museum. No matter the weather, you can stop by and enjoy the many exhibits showing the life of the castle's former residents.
There is an oriental smoking lounge at the top of the castle tower, with spectacular views of Lake Thun and the Bernese Alps. Meanwhile, a large park is located next to the castle, where you can take walks and enjoy the many trees and colorful, vibrant flowers.
Visit Thun Castle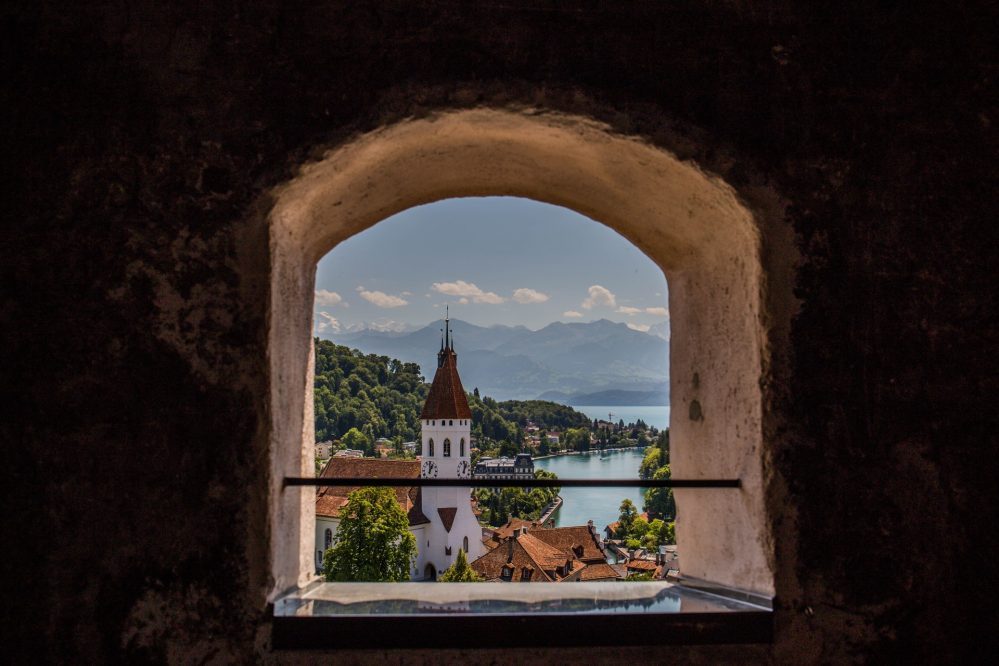 The medieval Thun castle can make you feel like you're back in time. It dates from the 12th century and contains a museum inside with many historical and cultural displays of that area. When visiting the castle, you can also check the knight's hall and enjoy the magnificent views from the castle towers. Lake Thun, the old town, and the mountains you can see from the towers—make the ideal background to capture some memories.
Visit the Central Church of Thun
Regardless if you are Christian or not, churches are among the most beautiful pieces of architecture and are definitely worth a visit. The Central Church in the town of Thun is a unique construction that blends the medieval style with baroque elements for the aisles. From the celestially decorated sermon hall to the communion table and various plaques and sculptures, an evening spent exploring the Central Church should be on the bucket list of all the visitors of Thun.
Visit Scherzligen Church
Another majestic church worth visiting is the Scherzligen Church, located alongside the Aare river. The central part of the church, which stretches from the main entrance to the transepts, has walls with elements of Romanesque architecture that are decorated with paintings of national importance. In contrast, the choir area is constructed with Gothic architectural elements. Even if you are not interested in the different periods and architectural movements that influenced the church's design, you will surely relish seeing the establishment in all its glory.
Visit Diemtigtal Nature Park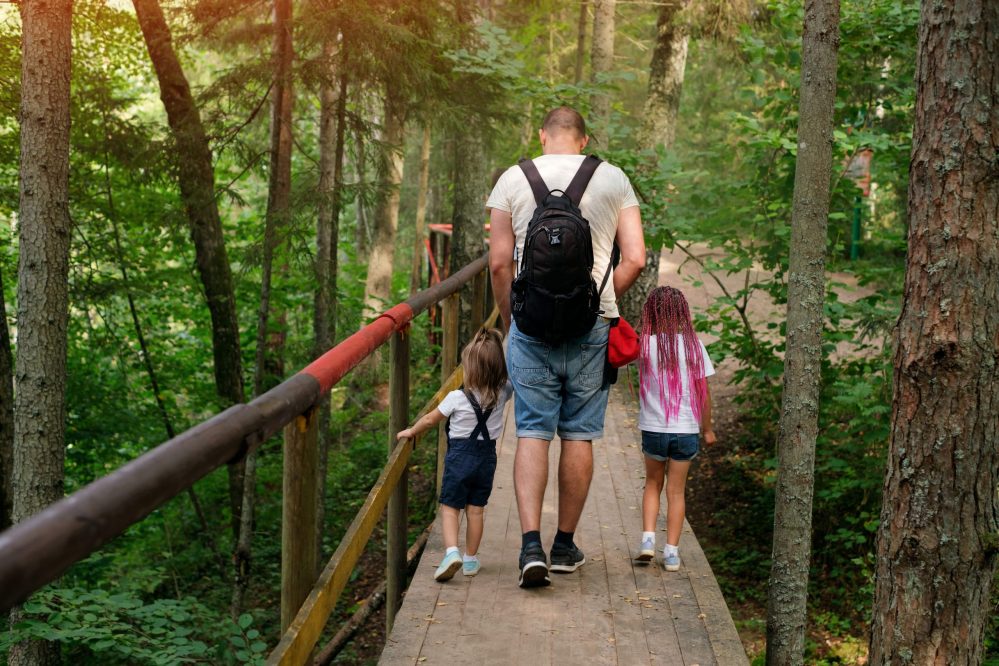 The Diemtigtal Nature park is an excellent place within the Diemtigal valley. Although beautiful at any time, you can genuinely see the park's magnificence once it is covered in snow, as the setting seems to be like a beautiful giant snow globe.
Through its trails, the Diemtigtal Nature Park provides visitors with a magical experience in the outdoors by presenting fantastic sights and spaces where they can marvel at the beauty of this world.
Visit Panzermuseum
We all know Switzerland as a neutral state in international armed conflict, so it might be surprising that a huge tourist attraction is a museum of tanks in Thun. The Panzermuseum exhibits foreign and Swiss tanks plus various Swiss tank artillery and other heavy weaponry developments. If you are a history buff, you will undoubtedly enjoy seeing the exhibits dedicated to many themes, including World War II and international tank manufacturers.
Visit Kunstmuseum
They say that art is food for the soul, and if you can relate to this statement, you will thoroughly enjoy some time in the Kunstmuseum. This museum presents four to five exhibitions every year— some are thematically focused, some monographically, and others present artworks from a specific perspective. Furthermore, the museum recognizes art as an important element of education and offers broad portfolios of Swiss and international artists that you can interpret and learn more about.
Visit Bonstetten Park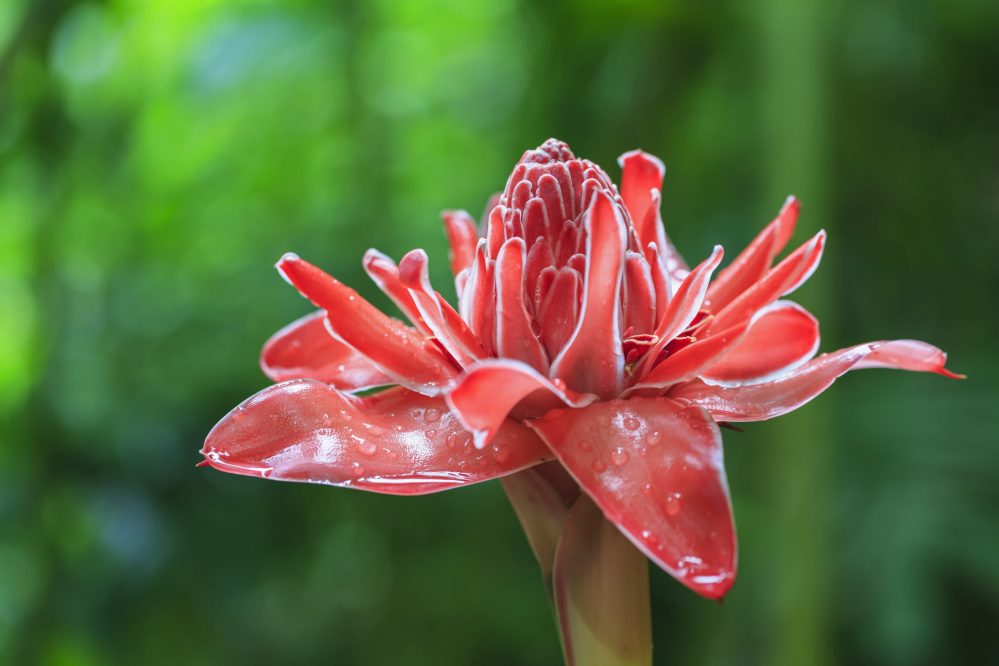 Bonstetten Park is part of the former manor of the Lords of Strättligen, and it shows as the whole scenery is fit for great nobility. It includes extensive gardens, a long wooden bridge, and a beautiful lakeside view. If you ever need some time away from the hustle and bustle of the town center, then you cannot go wrong with a visit to this park. Gather your friends and have a BBQ, or go for walks in the lovely open grassy areas of the park. You will be thankful for the peace and quiet this place will provide you.
Visit Schadau Park and Castle
The Schadau Castle was built between 1846 and 1854 on the southern banks of Lake Thun. The castle is surrounded by views of the Eiger, Mönch, and Jungfrau mountains, and it looks like it's straight out of a fairytale. As if its architecture was not fascinating enough, with elements of the romantic and neo-Gothic style, the castle is encircled by an equally impressive park. The Schadau park is an excellent spot where you can take walks, sit and read, or rest as you look at the ducks swimming on the shores of Lake Thun.
Visit the Obere Schleuse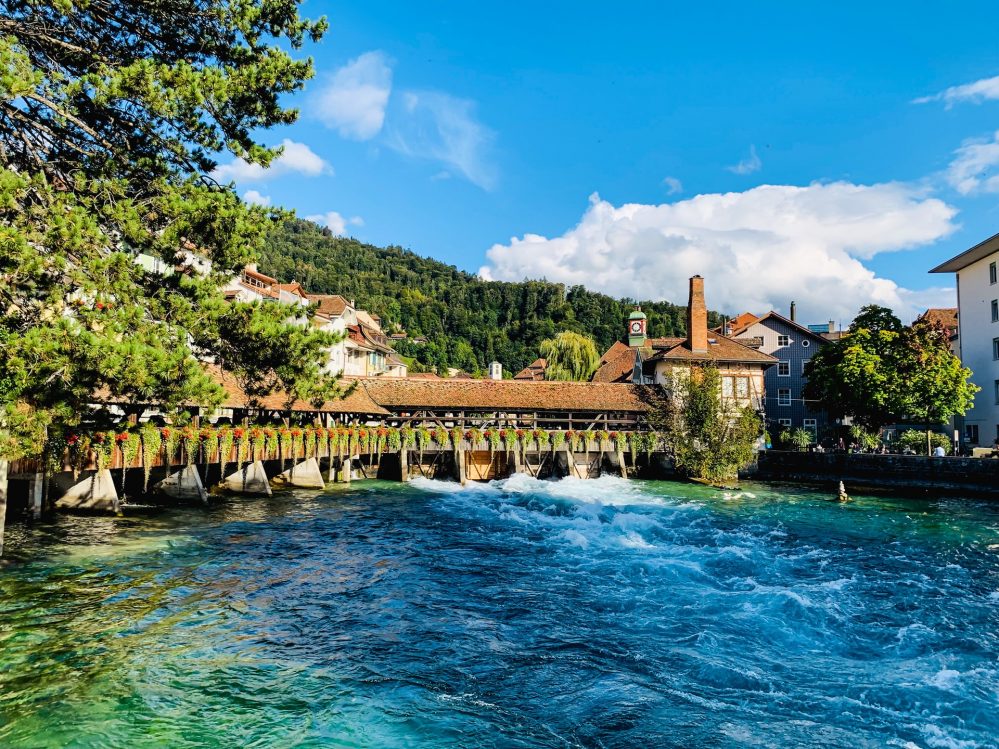 Obere Scheluse, which serves as a river lock, is a wooden covered bridge built in 1726 that helps regulate the water running through the Outer Aare for power generation and flood protection. It is located in the neighborhood of Thun's railway station and is much more exciting and beautiful than you might imagine from the description of its function. Visit it and see how many cool pictures you can take of the water ushering from underneath the river while learning more about the fascinating history of how small towns dealt with robust water systems.
Enjoy Thun Panorama
If you are someone who appreciates the beauty of visual art, then do yourself a favor and see the Thun Panorama in Schadau Park. This large panorama of the stunning town of Thun was painted between 1809 and 1814 by Marquard Wocher. In addition to the impressive size of the painting, which stands 7.5 meters tall and around 38 meters long, the painted scenery shows the morning time in Thun in great detail, making you feel as though you are there seeing the city as it was over 200 years ago.
Suppose you like to know more about the history of this panorama. In that case, public tour guides offer many fun facts about the artist, and they highlight many details of the painting you might otherwise miss.
Visit Aare River
The Aare river is one of the longest in Switzerland as its length, from the Rhine river as its source to the junction, is about 183 miles, and it is something you do not want to miss. You can visit it simply to marvel at its natural beauty, to learn more about the historical importance of this river which provided significant protection from foreign armies, or, on hot summer days, to jump in and take a swim while enjoying the glorious cityscape around it.
Walk the Obere Hauptgasse Street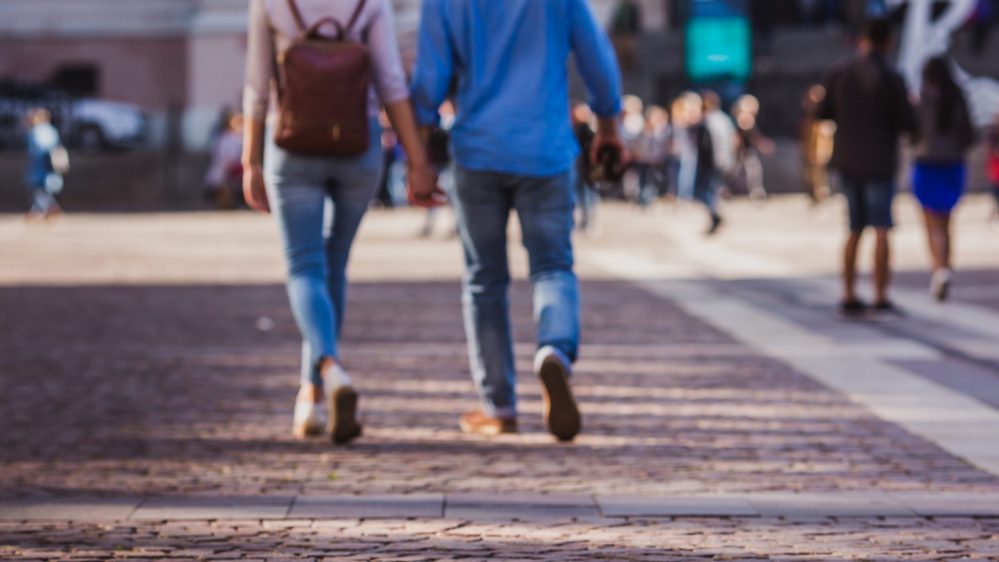 Lastly, as fun as getting to know the culture of a town is through visiting historical landmarks and natural landscapes, sometimes, you might need to step back and enjoy life as a local. If you visit Thun, you must not forget a walk through the Obere Hauptgasse Street – a beautiful narrow old street that best represents the stunning architecture of Thun. A simple walk through this street and a little shopping can result in a pleasant evening plus some small souvenirs that will always remind you of Thun.
Bottom Line
If you would like to understand Thun's nature, culture, and history thoroughly, consider visiting the sites we listed above. Each park, castle, church, and museum holds a piece of Thun that you will always carry with you through the memories you create in these locations.
So, get out there! Whether you want to spend the day with your friends or by yourself, if it's snowing or the sun is shining, if you want to enjoy art or learn about history— there is a place for your every mood.
FAQs
Q: What is the best time of year to visit Thun?
A: The best time to visit Thun depends on what you want to do. For outdoor activities and sightseeing, the summer months from June to September offer warm, pleasant weather. If you're interested in winter sports, the months of December through February are ideal, as this is when the city typically sees the most snow.
Q: What languages are commonly spoken in Thun?
A: The official language of Thun is German, but English is also widely spoken in tourist areas and by younger generations.
Q: Is it easy to navigate around Thun?
A: Yes, Thun is quite easy to navigate. The city center is compact and walkable, and public transportation is reliable and convenient. There are also bike rentals available for those who prefer cycling.
Q: Are there any local dishes I should try in Thun?
A: Yes, be sure to try some Swiss specialties while in Thun. These include raclette and fondue, rosti, and a variety of Swiss pastries and chocolates.
Q: How many days would be sufficient to explore Thun?
A: Most people find that 2-3 days are sufficient to see the main sights in Thun. However, if you plan to do day trips to the surrounding areas or participate in outdoor activities such as hiking or skiing, you might want to stay for a week or longer.
Q: Can I use the Euro in Thun, or do I need Swiss Francs?
A: The official currency in Switzerland is the Swiss Franc (CHF). While some larger establishments may accept Euros, it's generally best to have Swiss Francs on hand.
Q: Is Thun a family-friendly destination?
A: Yes, Thun is very family-friendly. The city has many parks, museums, and attractions that are suitable for children, and it is generally safe and welcoming for families.
Q: What type of power plugs are used in Thun?
A: Switzerland uses type J plugs. The standard voltage is 230 V, and the standard frequency is 50 Hz. Travelers from countries with different standards may need a power adapter.
Q: Is Thun suitable for travelers on a budget?
A: Like many Swiss cities, Thun can be more expensive than other European destinations. However, there are ways to make it more affordable. Look for budget accommodations, eat at local markets, and take advantage of the free or low-cost outdoor activities in the area.
Q: What are some good souvenirs to bring home from Thun?
A: Some popular souvenirs from Thun include Swiss chocolate, Swiss watches, locally made crafts, and Swiss knives.
Q: How accessible is Thun for individuals with disabilities?
A: Thun, like many Swiss cities, is quite accessible for individuals with disabilities. Public transportation options are typically equipped for those with mobility issues, and many of the city's attractions have made efforts to be accessible as well. However, it's always best to check with specific venues beforehand.
Q: What is the best way to get to Thun from other Swiss cities like Zurich or Geneva?
A: Thun is well connected by train to other Swiss cities. The Swiss Federal Railways (SBB) offers frequent and efficient services from cities like Zurich and Geneva. The journey from Zurich takes approximately 1.5 hours, while from Geneva it is around 2.5 hours.