People who are passionate about topics like injustice and discrimination may pursue a law degree that will teach them about human rights and how to defend them. Given the prevalence of legal issues in nearly every aspect of modern life, it's no wonder those land law lessons will suddenly become immensely helpful. This makes law one of the most widely studied academic fields in the world. So, it comes as no surprise that people like Nelson Mandela, Barack and Micheal Obama, Hillary Clinton, and even actors like Gerard Butler and Rebel Wilson have chosen law as their field of study.
However, there is always the question: 'What you can do with a law degree?' In this article, we will do our best to answer that and other questions related to it.
What Can You Do With a Law Degree?
With a law degree, you'll get various skills that will help you find work in the legal and non-legal fields. These skills include research, negotiation, and the ability to analyze complex data, create strong arguments, write effectively and accurately, and communicate confidently.
However, if you are seeking a career path other than a lawyer, you may ask, what can I do with a law degree except be a lawyer? Honestly, with the skills that a law degree provides, there is a solid foundation for a variety of career paths. To find out more about these job opportunities, keep reading.
Lawyer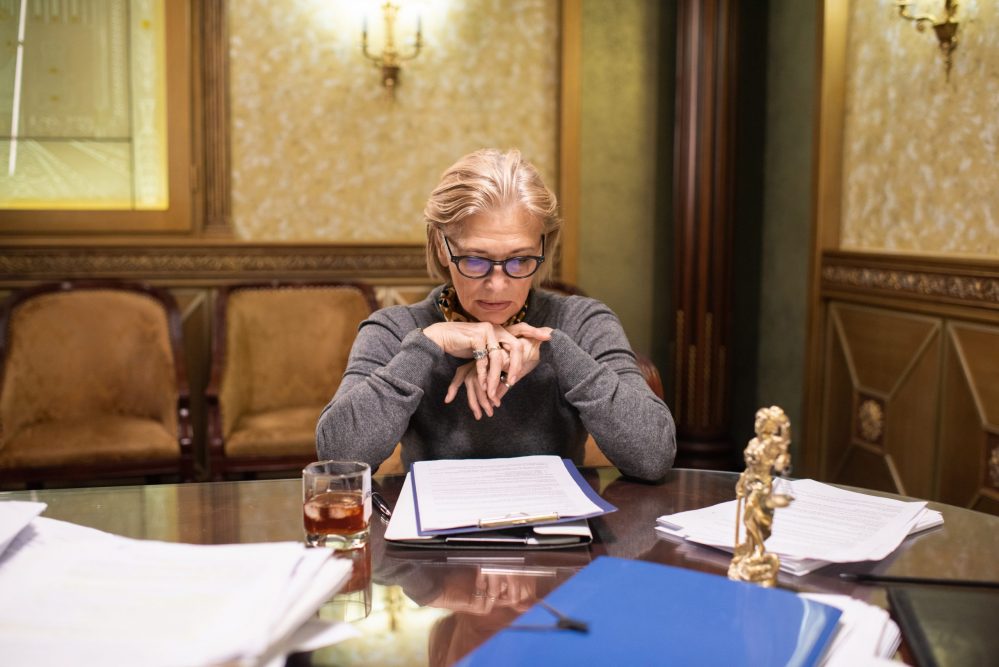 A lawyer advises and represents firms, people, and government bodies in legal concerns and conflicts. They clarify legal issues to clients, provide advice on pending cases, and conduct extensive research on all case elements. They pay great attention to the legal system features that apply to the client's case and look for previously filed pleadings relevant to the case. Attorneys (lawyers) devise a plan on behalf of their clients to resolve legal challenges in a timely and cost-effective manner.
Salary
In Switzerland, a lawyer's annual total income is around CHF 136,781. Salaries range depending on the years of experience you bring to the table. The lowest a lawyer in Switzerland gains is about CHF 100,811, and the highest is up to CHF 220,879.
Law professor
A law professor is responsible for preparing the coursework for law students. As a law professor, you usually specialize in one discipline of law, such as family law, tax law, real estate law, or criminal law. Whenever they are not teaching, law professors devote their time to research. The majority of legal research entails the publication of articles in law journals.
Salary
Professors in Switzerland earn an estimated total pay of CHF 226,997 per year, with an average salary of CHF 165,670. The extra income is anticipated to be CHF 61,327 per year. This additional pay includes cash incentives, commissions, tips, and profit-sharing.
Judge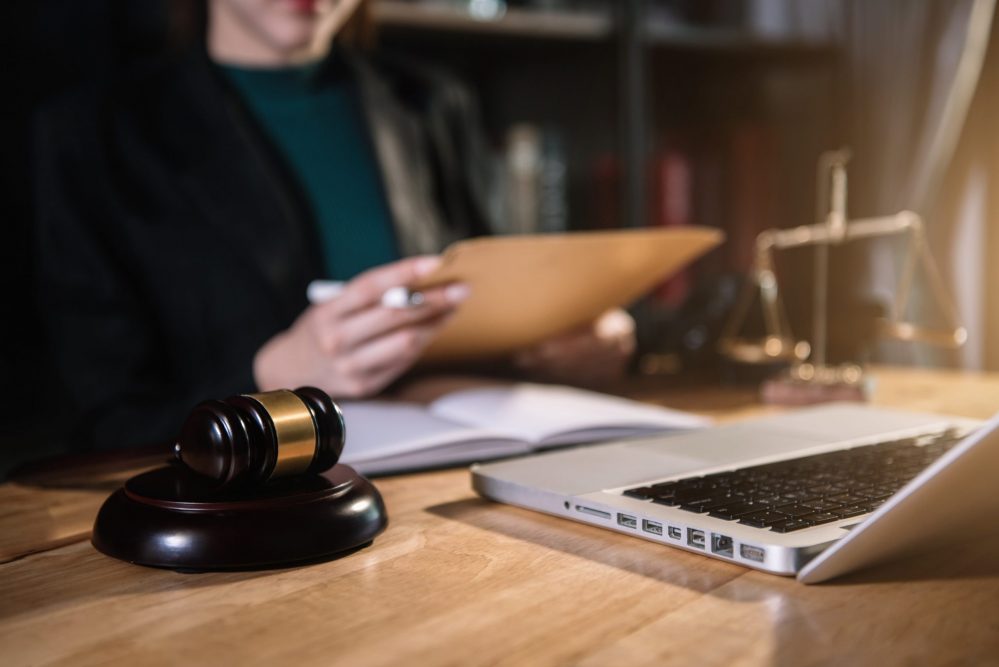 A judge is an elected official who conducts court proceedings. Judges must be impartial and strive to correctly interpret the law's meaning, significance, and implications.
Judges are also responsible for ensuring that justice does not only include interpreting the law but also showing compassion and understanding of both parties of the case.
Salary
For their essential role in court, judges in Switzerland earn an average yearly income of CHF 167,000, which includes the 13th wage and a bonus (based on 12 salary entries). Salaries can range anywhere from CHF 107,000 to CHF 201,000.
Contracts manager
A contract manager makes sure that legal contracts flow effectively and efficiently from preparation to signature, including collaboration and discussion. Once a contract is signed, the contract manager is responsible for ensuring that it is securely preserved and organized in such a way that it is available and easy to find for those who require it.
Salary
Based on years of experience, salaries for a contracts manager can range from CHF 96,831 ( the lowest) to CHF 189,486 (the highest). This means that a contracts manager is expected to earn an average of CHF 129,752 per year in Switzerland.
Investigations manager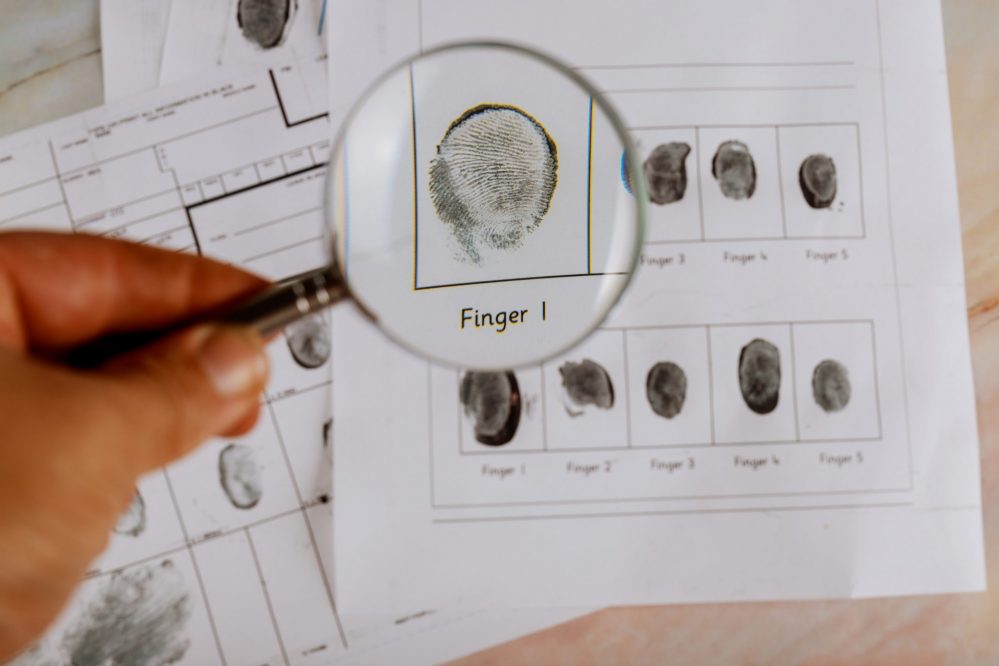 An investigations manager's role is to oversee the department of investigations. Financial fraud investigations, eCrimes, and security management are frequently handled by investigative departments. As a result, typical responsibilities include developing and implementing departmental policies and conducting internal investigations for the organization. Other duties involve scheduling a financial audit, reviewing legal documents, and interviewing witnesses or suspects.
Salary
With a Bachelor's degree being one of the highest levels of education required to become an investigation manager, the lowest salary starts from CHF 68,829 and can move up to CHF 122,788. As a result, the average pay for an investigations manager is CHF 99,046 per year.
Mediator
Many people try to settle a dispute through mediation to avoid lengthy legal processes. Mediation may be less expensive, faster, and less stressful than a court proceeding.
The mediator is a third party who holds a neutral stand and assists both parties in reaching an agreement. The mediator's function is to facilitate communication between the two parties to reach an agreement. Mediation can also help you spend less time in court.
Salary
In Switzerland, the average yearly compensation for a Mediator is CHF 72,000. This average may include the 13th wage and even bonuses.
Chief financial officer (CFO)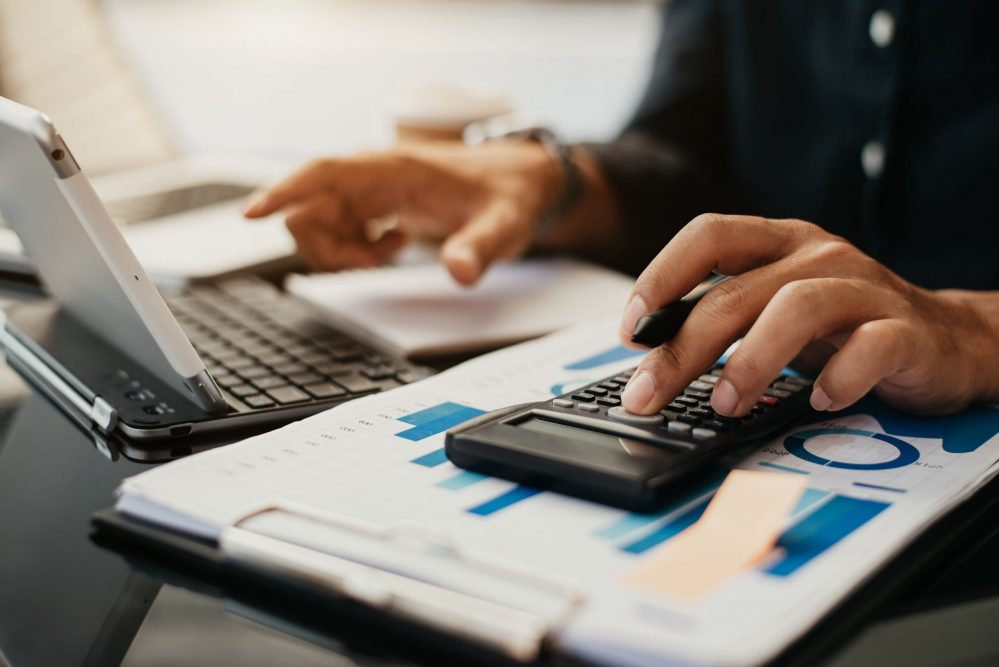 The CFO's function in law firms is evolving. Budgeting, financial modeling, internal controls, and tax information reporting have always been the core responsibilities of chief financial officers in law firms. Today's top CFOs, on the other hand, are leveraging their technical expertise, critical thinking skills, and leadership influence to drive performance and transformation at their companies.
Salary
In Switzerland, the expected total salary for a CFO is CHF 122,704 per year. Salaries vary from CHF 85,621 (the lowest) to CHF 232,927 (the highest).
Human resources manager
Human resources managers are professionals who prepare for recruits, interview them, and hire them, ensuring a good work environment for everyone. They also advise leaders on strategic decisions that touch all levels of management to bring about long-term change in their organization or firm.
Salary
In Switzerland, the expected total compensation for an HR manager is CHF 132,994 per year, with an average salary of CHF 122,228 per year. Wages from lowest to highest range between CHF 92,719 to CHF 193,649.
Management consultant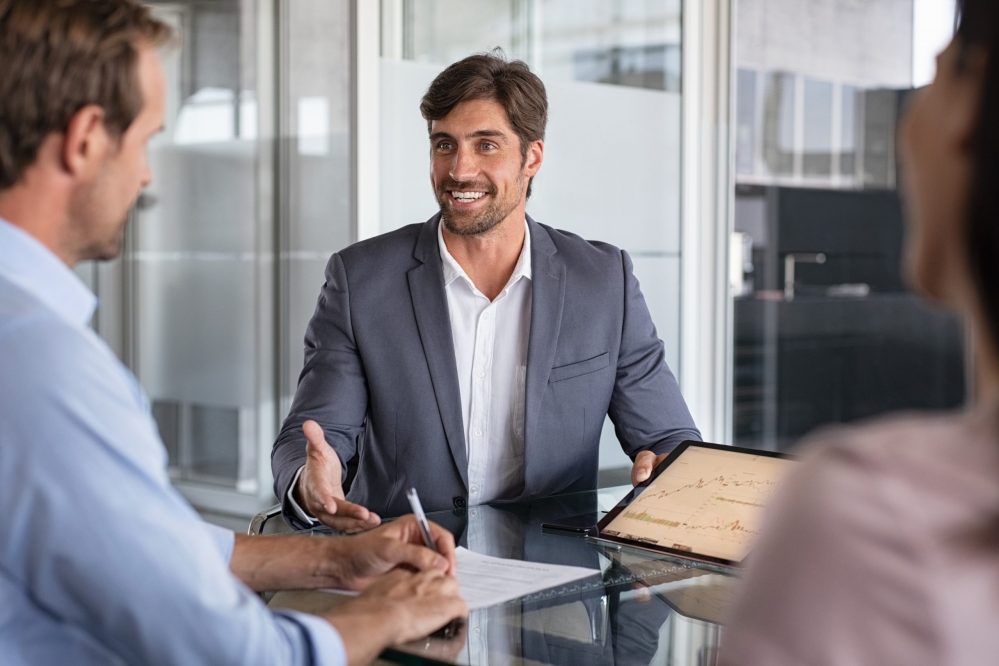 A management consultant assists firm executives in assessing the company, identifying problems, gathering data, and implementing remedies. Management consultants usually work in groups, and, rather than working for the company they are examining, most work for consulting firms.
Salary
A management consultant earns an average of CHF 131,373 per year in Switzerland. The salaries highly depend on the work experience and can vary from CHF 96,036 to CHF 282,449. Many companies also include bonuses and additional benefits.
Policy analyst
A policy analyst's job includes assessing the effectiveness of existing policies and creating the groundwork for new programs and legislation to achieve objectives and goals. The job entails analyzing and updating policy texts as well as making recommendations to improve the effects of existing policies. Policy analysts collaborate with stakeholders to identify policy aims and objectives.
Salary
A policy analyst's salary can range from CHF 61,486 (the lowest) to CHF 111,986 (the highest). After factoring in additional bonuses and benefits, a policy analyst in Switzerland can expect a total pay value of CHF 74,540 on average.
The Bottom Line
As one of the most popular alternatives, a law degree provides the groundwork for a variety of professional opportunities both within and beyond the legal profession. Commercial, tax, criminal, indigenous, human rights, and family law are among the specializations available to students.
You won't have to worry about finding jobs with the abilities you'll gain from your law studies. However, at the end of the day, it all depends on your goals and aims for your future career. So is a degree in law worth it? That is up to you to answer.