Fall is an otherworldly season; it's yellow, cozy, not too cold nor too warm, and you get to wear your favorite sweaters. Although summer and winter are more famous holiday seasons all around the globe, there's a certain positive feeling when you visit Switzerland in Fall. The streets are less crowded, and the tourist attractions are less suffocated, making the location your own.
When is Fall Season in Switzerland?
The fall season in Switzerland is from September to the end of November. September carries the warmth of summer, and there's longer daylight throughout the country. In October, it gets colder in the valleys and below freezing in high-altitude locations. November announces the beginning of the end of Autumn, with snow falling in higher altitudes and slowly creeping down to lower towns and villages.
Is Fall a Good Time to Visit Switzerland?
Although it varies from person to person, Fall is absolutely a great time to visit Switzerland. Hiking trails become more photogenic with leaves turning yellow, the air becomes crisper, and everything feels like a fairy tale. It feels as if the food becomes tastier and the wines sweeter, while residents have more time to chat with you about local culture. Switzerland is a fantastic place to visit whenever you can, but there's a certain magic to it in Autumn.
Things to do in Switzerland in Fall
Based on the most adventurous and fun experiences possible, we've compiled a list of the best places to visit in Autumn while staying in Switzerland. Read on to find out.
Visit Engadin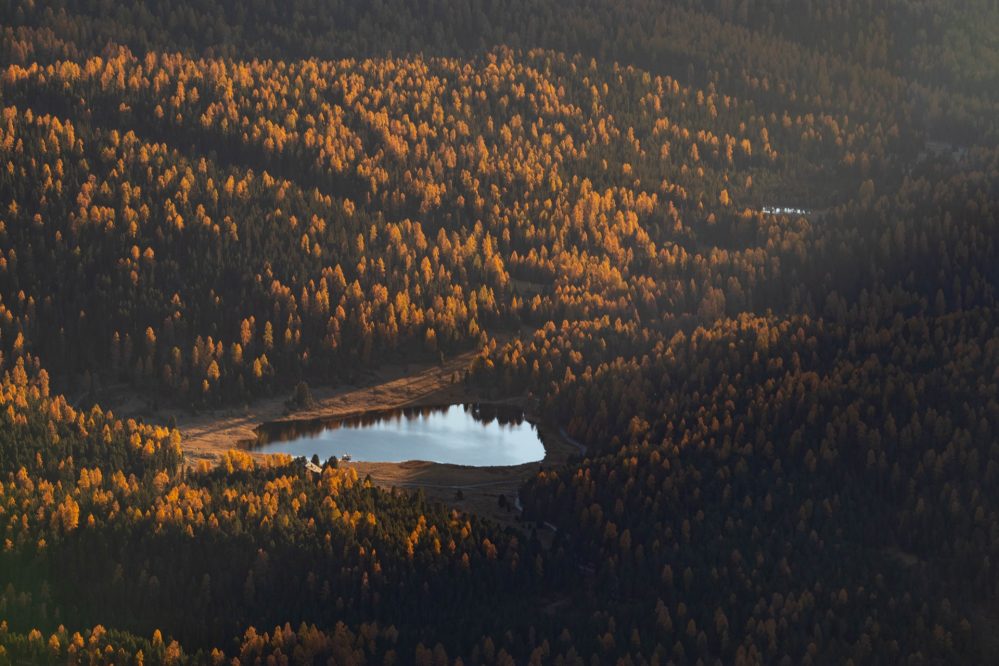 Engadin is an Alpine valley east of the Swiss Alps. It's an excellent place for nature enthusiasts and people seeking adventure and fun amidst the mountains.
In Fall, Engadin is an exceptional hiking location, with trails taking you through mountainsides and valleys, near fascinating lakes and historic villages. Additionally, the season is also great for biking, with 400 kilometers of routes specifically designed for bikers who want to ride down mountains at high speeds and enjoy the fresh air of the valley.
Explore Zurich
Zurich is considered Switzerland's center of economy and education, located north of the country. It's one of the wealthiest and most expensive cities in the world while also being a top tourist destination with countless events and activities.
Fall in Zurich is magical, giving you plenty to do after a hot summer or before skiing in the winter. While it's still warm, you can take short hikes to the city's surrounding hills or simply enjoy a city walk looking at the shops and businesses offering their products. There are art museums, fancy restaurants, film festivals, cheese shops, and everything you could ask for to keep you active and away from boredom.
Enjoy Fall in Bern
Bern, the historic capital city of Switzerland, is a destination you must visit while in Switzerland. The old town of Bern is a UNESCO World Heritage Site, with narrow streets, high towers, and splendid cathedrals.
Fall in Bern provides visitors with a chance for some unique fun in the city's museums and shops. Moreover, you could tour the Zytglogge clock tower, a 100-year-old landmark with a captivating history. Bern is also known for its many coffee shops, beer spots, and famous arcades, offering quite a lot of fun and protection from the seasonal rain.
Discover Valposchiavo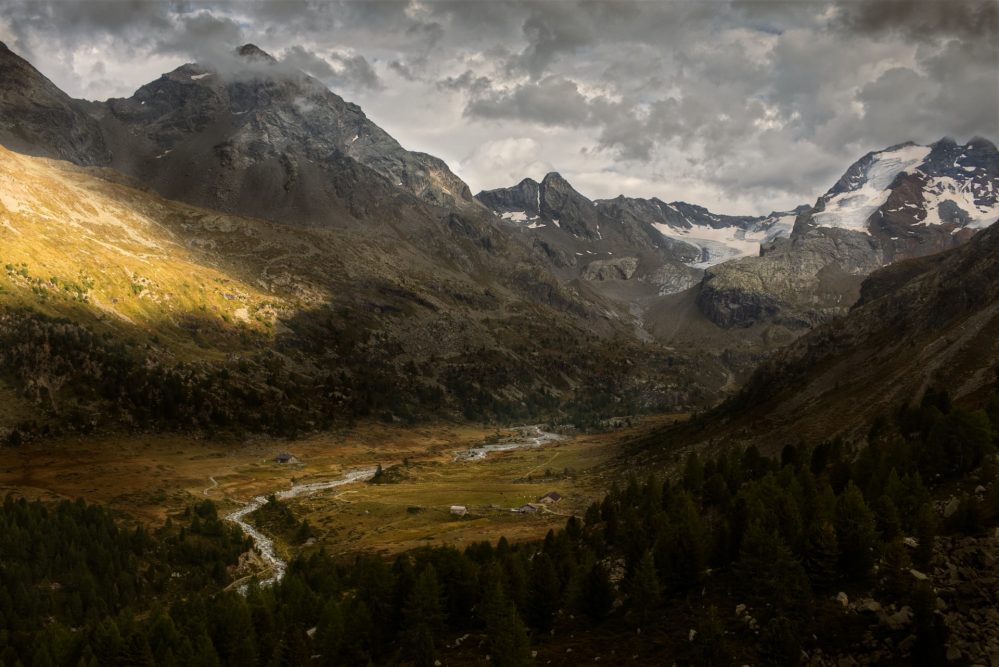 Valposchiavo is a stunning valley in Switzerland near the border with Italy. The valley's main town is Poschiavo, combining natural and cultural landscapes for some incredible sights and activities for all the lucky visitors.
Although it looks beautiful throughout the year, Valposchiavo has a particular yellow hue during Fall, making it the perfect time for a vacation. Hikes in this valley vary from long distance to family-friendly, with over 250 kilometers of trails. Some favorite activities also include biking down the hills and outdoor yoga retreats near the sound of flowing water.
Take in the Views at Schilthorn
At an altitude of 2,970 meters, the Schilthorn summit gives you the amazing opportunity to look at some of Switzerland's gorgeous mountains. One of the reasons you must visit Schilthorn is the adrenaline you'll get when you're that high up.
The summit offers a Skyline Walk and a Thrill Walk for all the thrill-seekers with no fear of heights. There are different hiking trails throughout which you'll get to see lakes, playgrounds, and beautiful wildflowers. Additionally, there are James Bond-inspired foods and souvenirs as the mountain was the primary filming location for one of the franchise's movies.
Visit Brienz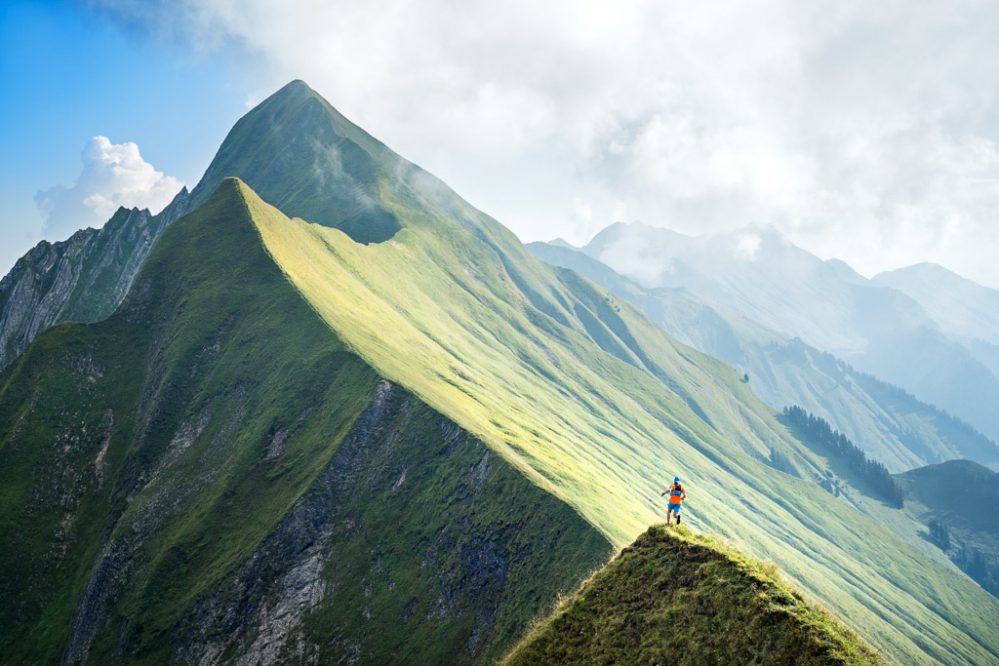 Brienz is a pleasant village with a backdrop of heavenly mountains and a calm lake in front. It's full of 18th-century wooden houses and is known for wood processing, a tradition that has given it the nickname of "the village of carving."
Brienz is known mainly for the Autumn holidays when there's a multitude of colors in the forests and a deep blue sky above the peaks. While there, you'll experience the fresh cheese that comes from the mountains, comfortable walks around the lake and hikes towards the hills, and some mouth-watering Swiss food combined with wine.
Discover Gstaad
Gstaad is a holiday resort town in southwestern Switzerland. It's frequented by celebrities and families with children looking to spend a peaceful holiday.
The Fall season in Gstaad is hiking season; Col du Pillon to Lake Arnen is one of the most famous trails in the region. Although Fall can be cold at times, the temperatures can be pretty high at Gstaad, so you'll have to prepare clothes for early morning to late evening. Additionally, E-biking is quite enjoyable in this town, with trails specifically made for people to bike through gorgeous forests and near small rivers.
Enjoy Spectacular Views in Zermatt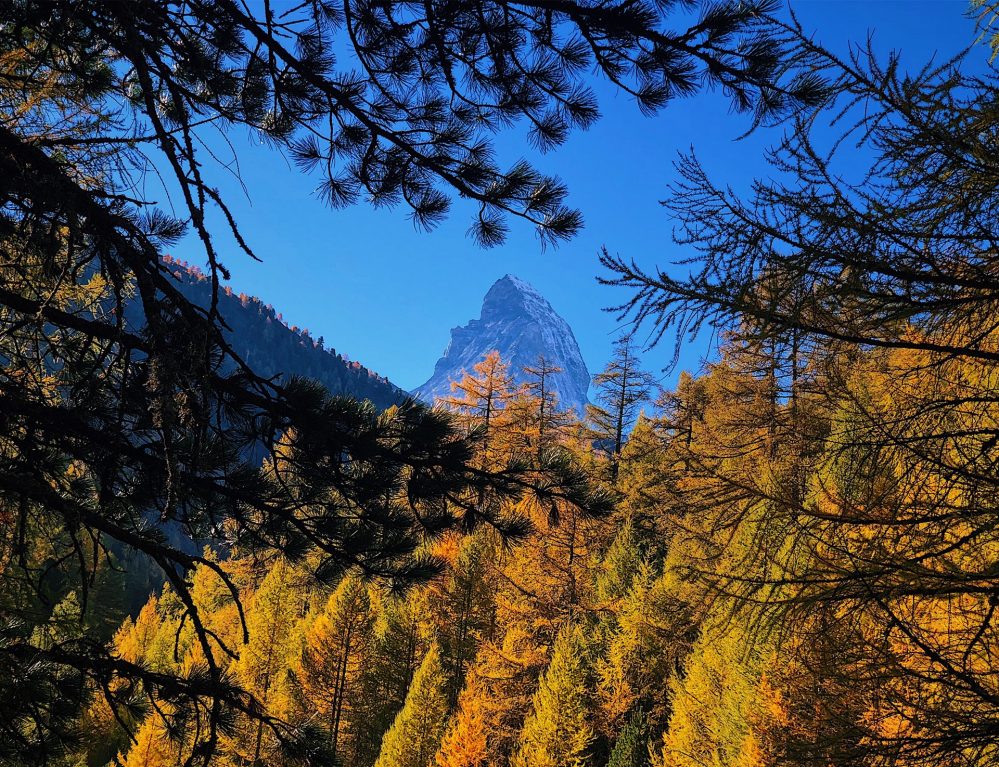 Zermatt is a neat Swiss town neighboring one of the most famous mountains in the world: the Matterhorn. Simply walking around the streets and alleyways of this car-free town will feel captivating, as you'll constantly see peaks all around you.
In Fall, Zermatt becomes even more attractive as the yellow color of the leaves and the fresh air emphasize the beauty of the surrounding nature. Like many other places in Switzerland, hiking is the Fall activity for many in Zermatt; however, there's also mountaineering and climbing near the Matterhorn. Because the weather is still warm, swimming in the nearby lakes is also a fun activity.
Witness an Alpine Descent
Alpine descents are a great activity in Switzerland. Each Fall, shepherds bring back the cows from up in the Alps to the villages below, which has become a yearly celebration for local people.
Those that practice the art of shepherding in Switzerland make sure the cows graze high up in the mountains during summer and return them safely before winter begins. Each cow has an iconic bell around its neck and can be heard from far away as they make their descent. It's quite a beautiful sight, with cows turning villages into their own fashion runways.
Fall in Love with Valley Maggia
Valley Maggia, otherwise known as Vallemaggia, is the largest valley in the Italian-speaking part of Switzerland. It's packed with opportunities to learn about the region's culture, nature, and history.
Fall in Vallemaggia is delightful; the air is clearer, the temperatures are warm but not too hot, and there are fewer people. Besides hiking and mountain biking, the valley is known for its abundance of food specialties during this season. There are fascinating chestnuts on every dining table, and world-famous vineyards produce magical smells and tasty wines.
Hike in Lavaux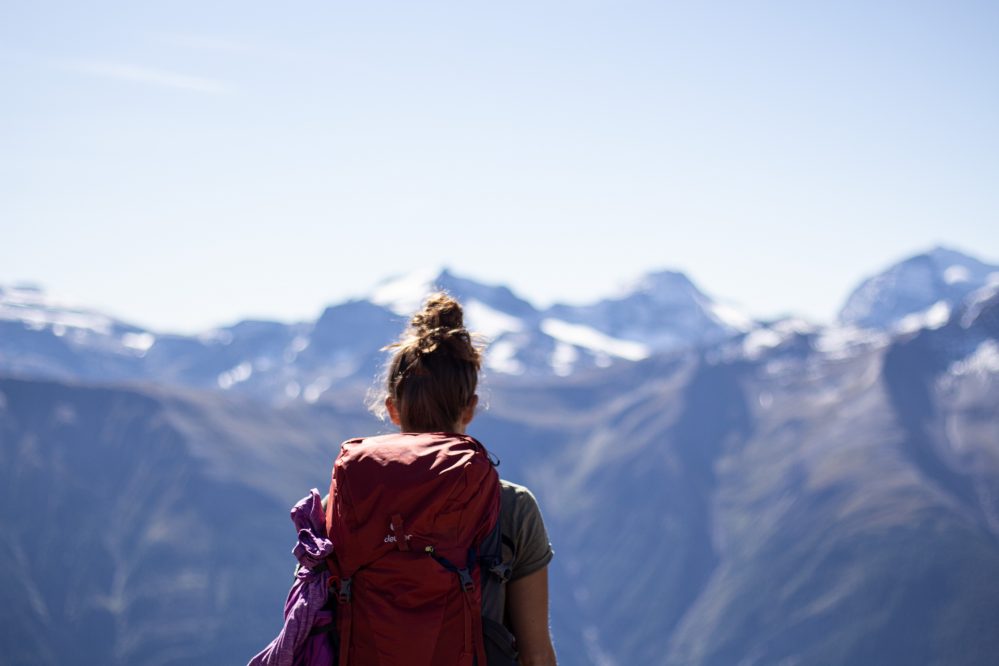 A region specifically "made" for wine lovers, Lavaux offers some of the most excellent vineyard views in the world. The UNESCO-protected vineyards are full of footpaths and cycle routes for you to enjoy.
The smell of fresh grapes is evident in Autumn, and you can learn even more about the culture of wine growing by resident families as you hike around Lavaux. You can also attend wine tasting events coordinated for tourists wanting to experience some of the most delicious wines next to their meals.
Walk the Bieler Rebenweg
To the north of Lake Bieler, the beautiful hills are cultivated to a large degree with vines. The trail through the vineyards is enchanting and easily doable, with several stops along the way for a memorable wine tasting experience.
There are villages on the trail where you can rest and learn more about the wine-making procedures which the villagers go through. The hike can last from 1 hour to 4, depending on which route you take.
Ride the Bernina Express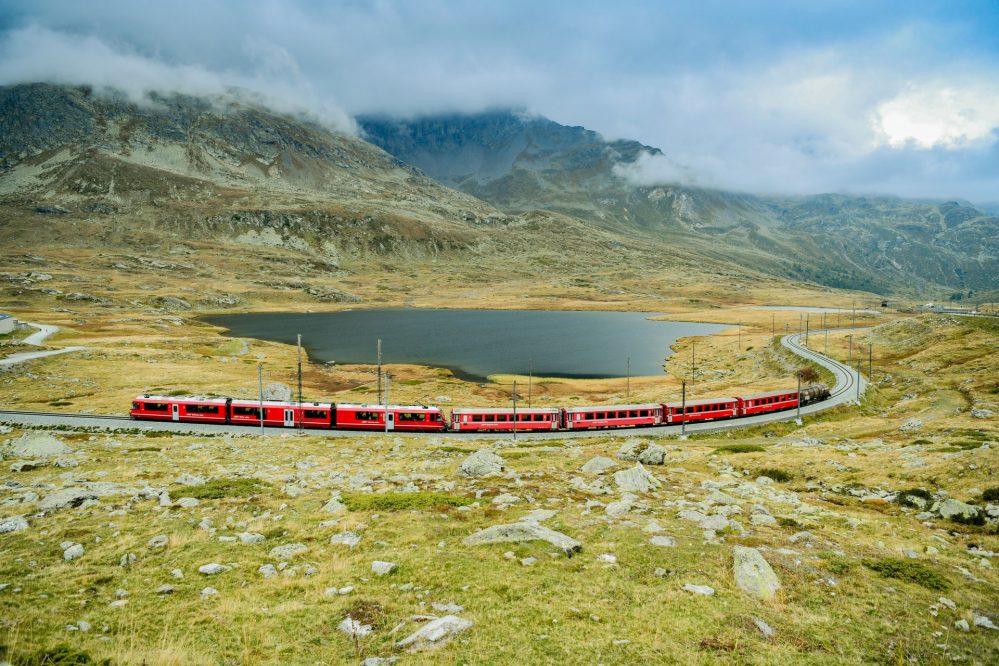 Besides the mountains and the valleys of Switzerland, there's nothing more iconic about the country than its spellbinding train rides. They feel everlasting, take you through some of the most famous locations in each region, and you never get tired of looking out of the window.
Such is the Bernina Express, a must for all visitors looking to delve deeper into Switzerland's glaciers and valleys. The railway passes 55 tunnels and 196 bridges from Chur to Tirano near Italy, transporting people through different regions and cultures.
Drive the Albulapass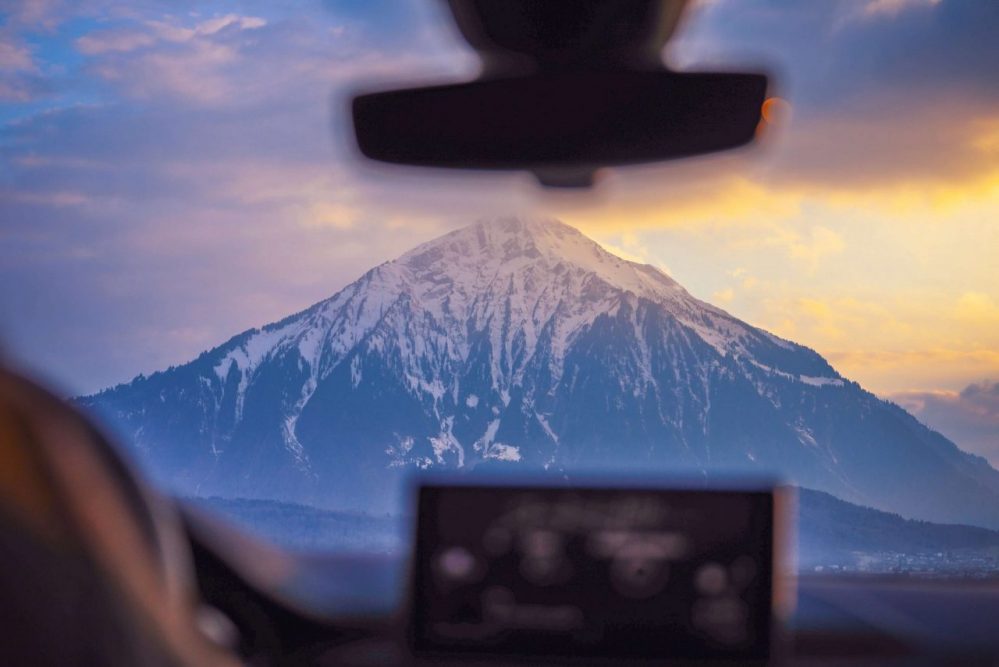 The Albula pass is a mountain pass linking Chur with St.Moritz. Since prehistoric times it's been used by travelers and is now mainly dedicated to people who want to have a relaxing drive in between mountain ranges.
The paved road is almost 40 kilometers long at an elevation of 2,300 meters, making it one of the highest passes in Switzerland. It goes near many bridges and viaducts, forests, and lakes, and you can stop wherever you want to rest or take fascinating pictures.
Party at Oktoberfest
If you find yourself in Switzerland during Oktoberfest, worry not! There are enough places around the country to celebrate the event as if you were in Munich. Go check out some of the festivities and chug a healthy amount of beers down to your stomach.
Oktoberfest is usually held from mid-October to November, and some locations of celebration are Lake Zurich, Lucerne, Winterthur, Baden, Bern, and Wadenswil.
Try Yoga on the Lucerne Riviera
The Lucerne Riviera consists of the Weggis and Witznau holiday resorts, the shores of Lake Lucerne, and the Rigi mountain. It's a magnificent place in Switzerland, with a mild climate, numerous hiking trails, and some of the best opportunities for yoga.
With mineral baths, spas, and well-being centers all over the place, you can take a much-needed laid-back time after you've finished all your summer vacation activities. Due to its relaxing vibes, the Lucerne Riviera is a famous place for yoga, and you can begin your practices there too.
Bottom Line
Visiting Switzerland when the days get shorter, the temperatures lower, and leaves start to change color is a journey in itself. You're going to witness the wonderful process of nature preparing for the harsh cold and the people gathering all the food and supplies they need for winter's long, freezing nights. In Fall, as you walk on top of crunchy leaves and look around at nature, you'll fall in love with Switzerland all over again.