If you're a student wanting to study in a European country, you won't go wrong with Switzerland. A jaw-dropping beautiful country with some of the most outstanding views on Earth will be great for soothing your eyes. And the countless ski resorts and hiking activities will fill your agenda and keep you fit at all times. With some of the best universities in the world, Switzerland will also make sure your education is top level. However, one thing is guaranteed: you'll need a bed to rest your tired eyes and limbs when you come back home from your adventures. This article will help you find the most affordable places and cheapest rents to relax, study, and most importantly, feel at home.
Cost of Living in Switzerland
So, how much money do you need to live comfortably in Switzerland? You don't have to worry about it. We know you've heard a lot about how Switzerland is eye-wateringly pricey and almost impossible to afford, but you'll come to find that's not entirely true. One of the reasons that prices in Switzerland are a bit higher than average is due to the higher wages in the country. In a report by the European Intelligence Unit (EIOU) in 2021, two Swiss cities, Zurich and Geneva, were in the top 10 most expensive cities in the world. However, there are plenty of affordable towns and cities in Switzerland in which you can live comfortably.
The Cheapest Places to Live in Switzerland
These are some places in Switzerland that may be considered more rural than the main cities of the country. However, the quality of life there is still high with lower rents, lower income taxes, and lower transportation fees. Below you can find some of the cheapest places to live in Switzerland.
Glarus
A good place to begin looking for a place to stay in Switzerland is most definitely Glarus. It is located quite near Zurich but far enough that the prices remain relatively low. Most of the people in the canton are between the ages of 20 and 64, and most of the jobs are industrial. According to most recent data, the average rent price for a one-bedroom apartment in Glarus is 750 Swiss Francs per month, the cheapest apartment rent on this list. Monthly utility payments may go up to 150 Swiss Francs, including electricity, water, and AC. Meals at inexpensive restaurants can cost from 15 SF to 23 SF for one person and up to 95 SF for two people at a mid-range restaurant.
Glarus is not just one of the cheapest places in Switzerland; it's also one of the prettiest ones. If you find yourself living there, you're sure to have a great time rowing on lakes such as Klontalersee and Obersee or exploring caves like Landesplattenberg Engi. If you're not much of a nature person, there are museums and churches where you can learn the history of the region, or if you like shopping, there are also shopping malls such as Markthale. In Glarus, there is something for everyone.
Uri
With a population of around 36,000 people, a small city such as Uri can be a great change of pace, no matter where you come from. It is one of the cheapest places in Switzerland. The average rent for a one-bedroom apartment in Uri is 1400 Swiss Francs per month. You'll be paying about 175 Swiss Francs monthly for the utilities, and meals at inexpensive restaurants will cost you around 20 SF for one person. A three-course meal for two people at a mid-level restaurant will be at least 64 SF.
With the beautiful sceneries and the lakes that come with it, Uri will definitely be a sight for sore eyes. While there, you can go skiing at Andermatt, a beautiful village with plenty of restaurants, museums, and churches. There, you can also find a gold course at 1400 meters above sea level. In the capital of Uri, Altdorf, you'll be spending the afternoon at the Urner lake, a peaceful and vast body of water.
Obwalden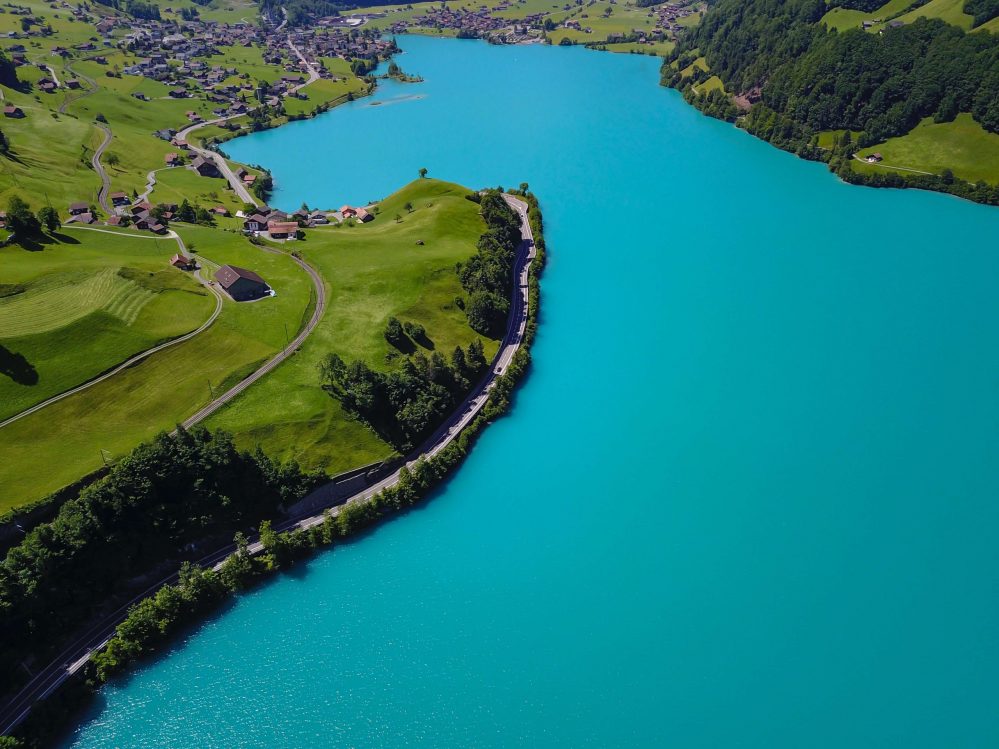 Obwalden is geographically in the middle of Switzerland and is close to the most important centers in the country. As one of the more rural cantons on this list, you're guaranteed to have a good time looking at the fantastic views. The rent for a one-bedroom apartment in Obwalden is around 2000 Swiss Francs.
While in Obwalden, just as anywhere in Switzerland, there are plenty of sights to be seen and mountains to be climbed. Hiking trails, villages, and lakes will give you amazing picture opportunities, and whenever you're tired and hungry from your journey, you can rest and enjoy great food and immaculate service.
Neuchâtel
Neuchâtel is close to the border with France and is also bordered by the Canton of Bern. Rent for a one-bedroom apartment in Neuchatel can go up to 840 Swiss Francs. A meal for one person can cost from 8.50 SF to 25 SF, and a three-course meal for two people costs up to 100 SF. The monthly utility payments will average at 195 SF per month.
Neuchatel is rich in history and culture. While there, you'll have a chance to look at the gothic style churches and museums, spend time at the Museum of Art and History, and stroll around the many lakes in the region, and when you're tired, you can enjoy a cup of coffee at the Neuchâtel Old Town.
Thurgau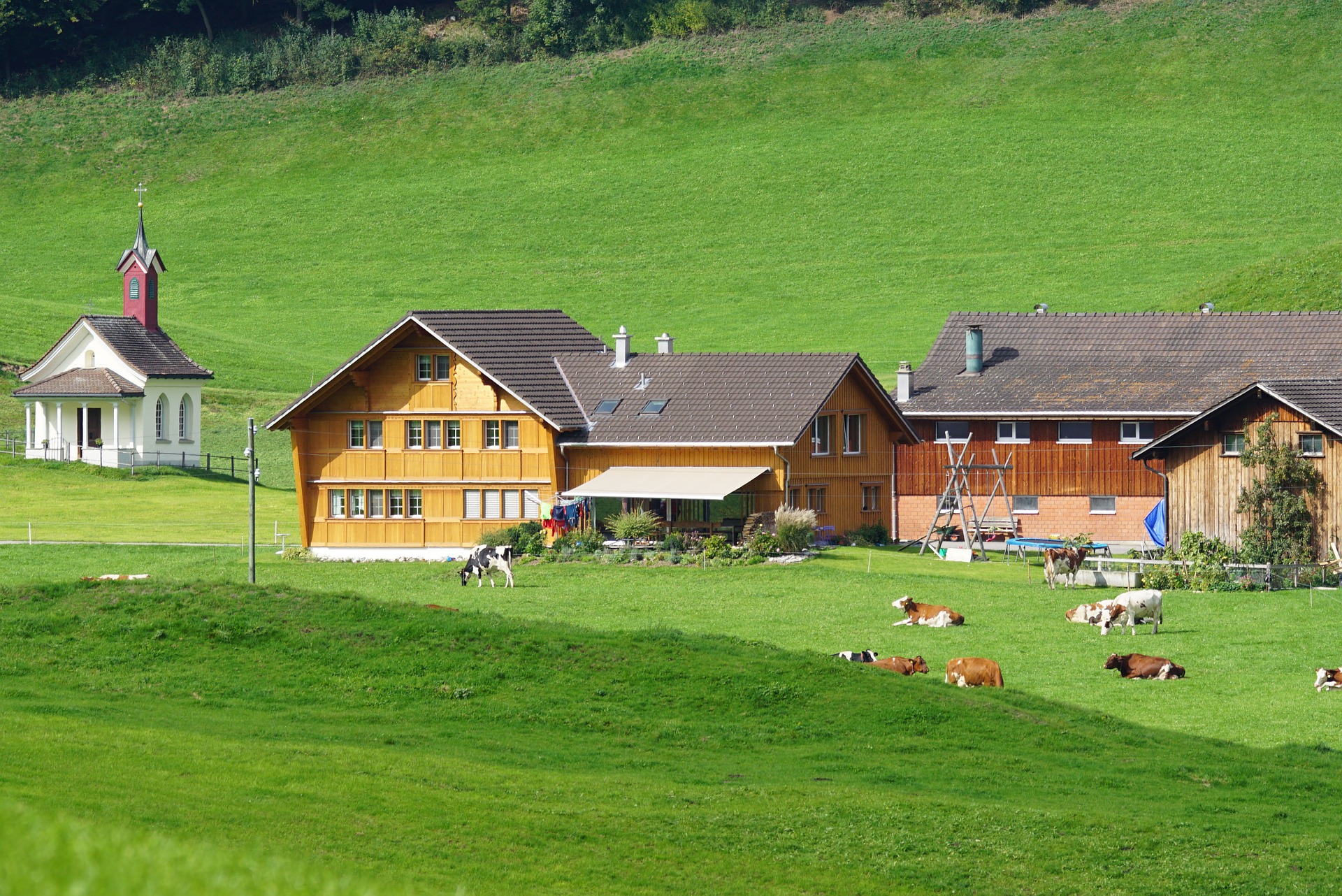 Thurgau is located at the border with Germany and has a cool Alpine climate. It's known for its beautiful picturesque houses. The rent for an apartment in Thurgau can go up to 880 Swiss Francs. A meal for one person will be around 20 SF and for two people around 100 SF. Public transportation will cost 3.10 SF, and monthly utility payments will be around 127 SF.
While in Thurgau, you'll enjoy the many amusement & theme parks, countless historical and specialty museums, and multiple hiking trails surrounding the region. Of course, you can simply enjoy walking around the lakes of Thurgau while taking a break from the hard work you've been doing.
Appenzell Innerrhoden
Appenzell Innerrhoden is the smallest Canton in Switzerland and the least populous one with approximately 16,000 people living in it. Appenzell is a rural, quiet canton with beautiful hiking trails and picturesque villages everywhere. The rent for a one-bedroom apartment there is up to 2000 Swiss Francs.
Appenzell is thought to be one of the cheapest places in Switzerland. It is also one of the most stunning to visit. There, you'll have a great time looking at and hiking the mountain ranges and walking around the beautiful roads of the cities. You're going to find museums, churches inside the cities, cable cars, lookouts, and landmarks outside of them.
Jura
Jura is located in the North-West of Switzerland and is a very touristic canton. The people there speak French, and their main activities are agricultural. If you live there, you'll have lots of fun exploring the beautiful forests that cover it. The rent for an apartment is up to 850 Swiss Francs. Monthly utility payments at Jura will average at 195 SF. A meal for one person at an inexpensive restaurant will cost from 8.50 SF to 20 SF, and for two people from 47 SF to 150 SF, depending on the type of restaurant.
At Jura, you're going to enjoy great restaurants, winter activities high up in the mountains, superb public transport discounts and you're sure to take some amazing photos. The region of Jura is a winter tourism paradise, and we think it's safe to say you're going to love every part of it.
Valais
Valais is a canton in the middle of the Alps, and the scenery is, simply put, jaw-droppingly beautiful. Whether you're studying or working there, your background will always look good. The rent in Valais for a one-bedroom apartment can go up to 1900 Swiss Francs per month. A meal for one person can cost up to 20 SF, while a meal for two people can cost around 96 SF. Monthly utility payments will be an average of 178 SF, and a public transport ticket of 2.5 SF.
Because of its location, Valais is a great place for people who like the crunch of snow beneath their boots. Ski-resorts all over the mountains will guarantee that you'll enjoy days of skiing, and thermal baths will warm your body up. We hear the local cuisine is quite good, so you can finish your day with a nice dinner and a glass of wine.
Things to Consider Before Moving to Switzerland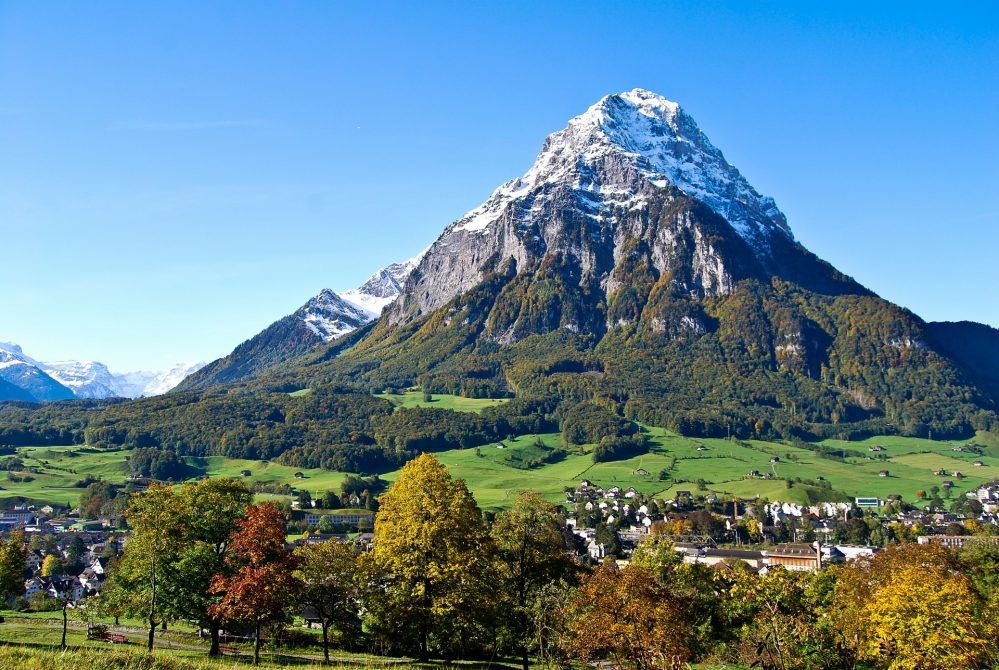 If you are planning to live in Switzerland, there are some important things you need to carefully consider, such as the cost of housing, taxes, commuting expenses, as well as health insurance. Read on to learn more about them.
Cost of housing
Before moving into a new city or country, one of the first things to seriously consider is the housing costs. These are defined as rent or mortgage payments, utility costs, property taxes, and household maintenance. You'll need to know what all of these will cost you as you move into your new living quarters and then make suitable modifications to your budget. Each city and its neighborhoods will have different rates and costs. Of course, finding roommates and covering the expenses together is sometimes the best alternative.
Taxes
You know how the saying goes: two things are certain in life, and one of those is taxes. Wherever you move to, you'll have to think about the taxes you're going to pay from your income. It's always good to know how much of your money you'll be letting go in order to make sure your budget will cover all other expenses.
Commuting expenses
If you're very lucky, you'll find a nice apartment near your university and won't have to travel back and forth every day. However, chances are you're going to be a bus or train ride away from your college or your new workplace. So, you'll have to calculate those expenses into your budget as well.
Health insurance
Last but not least, you will be needing health insurance when in a new country. Depending on the country you're going to, health insurance could be compulsory or optional. In Switzerland, all newcomers must get health insurance within the first three months of arriving in the country.
Conclusion
The cost of living is probably the most important thing when making a life-changing decision. You're moving from what you've called home all your life into something completely unknown. One way to feel safer doing this is knowing that your budget will cover the expenses of your stay, and you won't be worried about paying rent or electricity. Knowing the places with the cheapest rents in Switzerland and finding restaurants where a meal will be both affordable and enough for your stomach are the first steps to learning life in a new country.