The drinking culture is considered a key component of the Swiss lifestyle. Swiss people are fond of many types of drinks, hot and cold, alcoholic or non-alcoholic beverages. Of each of these drinks, certain types and brands have become favorites for the Swiss consumer. Switzerland's rich drinking culture with countless varieties and brands of alcoholic beverages attracts international attention, as does the Swiss people's relation to their country's alcoholic products.
Do Swiss People Drink?
Swiss people have always been drawn to alcoholic beverages. In the 17th century, they had even developed a reputation for being a nation of heavy drinkers. However, this started to change in the 19th and 20th centuries with the introduction of hot non-alcoholic drinks such as tea, coffee, and chocolate, which were first consumed only by the rich elites, but later on, became common drinks.
Today the average Swiss resident consumes around 11.5 liters of pure alcohol per year—which is higher than the average of countries part of the Organisation for Economic Cooperation and Development (OECD). However, it is significantly more moderate than their heavy drinking neighbors in Germany, which rank 4th globally.
Swiss people mostly drink in a social setting such as a pub, festival, concert, or party. The country's countless pubs are usually the main centers of alcohol consumption, but supermarkets and restaurants also serve a large amount of alcohol.
Alcohol Laws in Switzerland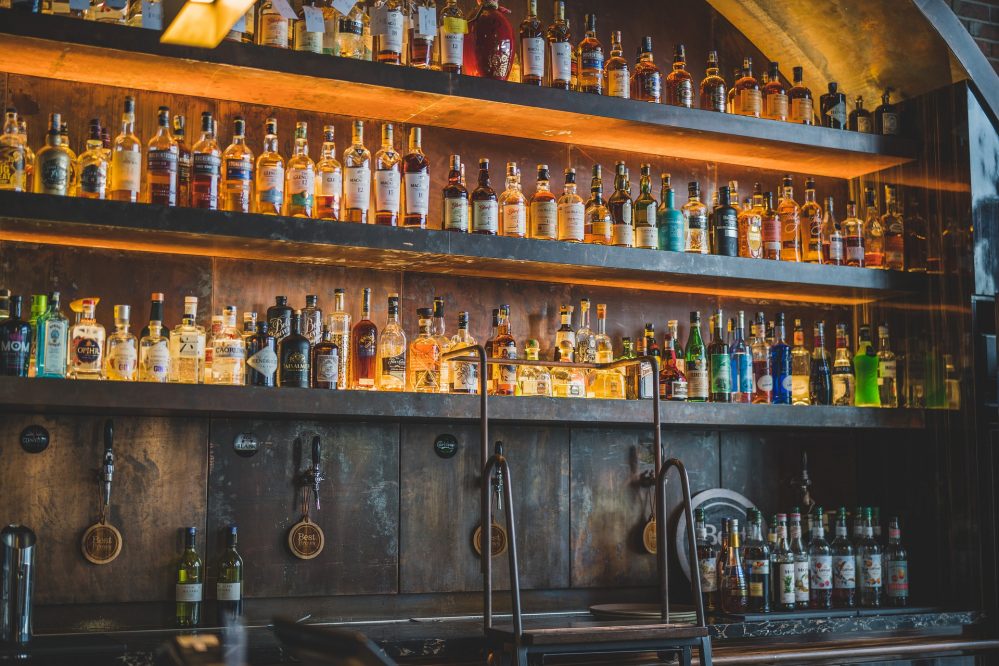 Alcohol abuse and addiction have been a significant concern for the Swiss public and Government. That's why in 2012, the Government initiated a series of restrictions to help lower consumption, especially among the youth.
Swiss laws regarding alcohol were initially enacted by the Alcohol Act, ratified in the late 19th century. With the ratification of this act, the Federal Alcohol Administration (EAV) was also created; this is the supreme governing body regarding alcohol laws. Alcohol laws in Switzerland are rather relaxed, with the legal drinking age being low and beer and wine being available even in supermarkets.
Taxes are imposed on imported products, spirits and, beer. Wine and ethanol for industrial purposes are exempt from tax. So are the beverages with an alcoholic content of less than 1.2%. However, the natural wine made by grapes and beer is subject to the Foodstuffs act rather than the alcohol act. Meanwhile, the tax rate for alcopops is quadrupled because of the risk of abuse.
At what age are you allowed to drink alcohol in Switzerland?
The legal drinking age may vary depending on the cantons and municipalities' policies, but Switzerland's federal legal drinking age is 16 for wine and beer and 18 for Spirits.
Unlike in many other countries in the world, public drinking is not illegal or frowned upon by the Swiss people but rather a regular daily activity. However, a major concern for the Swiss Government has been the fact that alcohol is easily accessible by minors in Switzerland. Different NGOs have required the Government to stricter sanctions on companies and businesses found guilty of selling alcohol to minors.
Is Alcohol Expensive in Switzerland?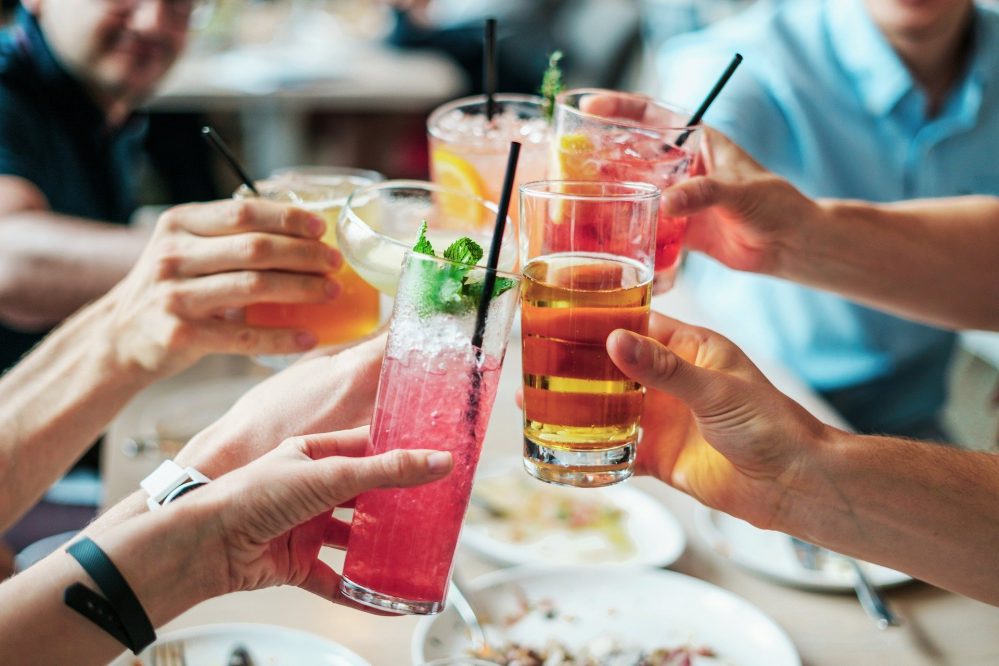 Despite the laws regarding alcohol, alcohol prices are surprisingly low in Switzerland. However, the prices may vary depending on the quality and type of alcohol. Different cantons also may have different alcohol prices, and the difference between alcohol served in bars, restaurants and, hotels with alcohol bought in supermarkets can be very significant.
Swiss-made alcohol will usually be significantly cheaper. Beer and wine will also have lower prices because they are not regulated by the Alcohol Act but rather by the Foodstuffs Act.
Popular Alcoholic Drinks in Switzerland
In Switzerland, spirits, wine, and beer are all manufactured in the country, but foreign, more qualitative beverages are sometimes preferred over local production.
Liquors
Among the liquors, there are three that are absolute favorites in Switzerland. These drinks are preferred because they are widely available because of local production but also stand out as very tasty, which is a characteristic of Swiss drinks.
Absinthe – This world-famous drink originating in the canton of Neuchatel in Switzerland is an absolute favorite among Swiss drinkers. The drink originated as a medical tonic in the 18th century and even was once banned amid controversy around a murder case.
Schnapps – This fruit-derived drink is quite popular partly due to its popularity in neighboring Germany, where it also originates from. There are many local Schnapps producers in Switzerland, and a bottle can go for as cheap as 10$.
Abricotine – Abricotine is a colorless fruit brandy that is produced in the canton of Valais. The drink is made from the Luizet Apricot, which is also cultivated locally.
Wine
Switzerland is renowned for its wine varieties and large-scale production. Over 200 grape varieties are grown in Switzerland, and the country produces around 100 million liters of wine per year. The Swiss population consumes over 89 million liters of wine annually. One of the most consumed varieties is Chasselas, a French-speaking Switzerland product.
Beer
Beer is the go-to everyday alcoholic drink for Swiss people. Not only that, there are beer festivals which are the epitome of summer in Switzerland dedicated entirely to drinking it. As for the most popular type of beers, Lager and Carlsberg win the popularity contest among the brands. It is estimated that beer, as well as wine, make up around 80% of alcohol consumption in Switzerland.
Swiss people's love for alcohol and their rich drinking culture has always been well-recognized. This has led to the development of a major alcohol-producing industry. Nevertheless, the country is known for responsible drinking and moderation in alcohol consumption. Still, the Government takes care of its citizens with strict penalties for drunk driving and regulations for alcohol production and consumption. This has led to Switzerland becoming a favorite destination to have some fun time in while also feeling as safe as possible.