While the Swiss are known for having a jolly lifestyle that echoes in their deserved reputation for cheese, haute cuisine, and chocolate, it turns out they have lots of guilty pleasures in fluid form as well. Owing to its close proximity to Germany, France, Italy, and Austria, Switzerland has a great variety of drinks, which depending on the canton, the menu changes almost completely.
From classic cocktails, soft drinks, and alcoholic beverages to spirits or simply water, there are Swiss drinks that you simply have to try. Here's a rundown of must-try drinks in Switzerland during summer and winter that are a match for every taste and budget.
Summer Drinks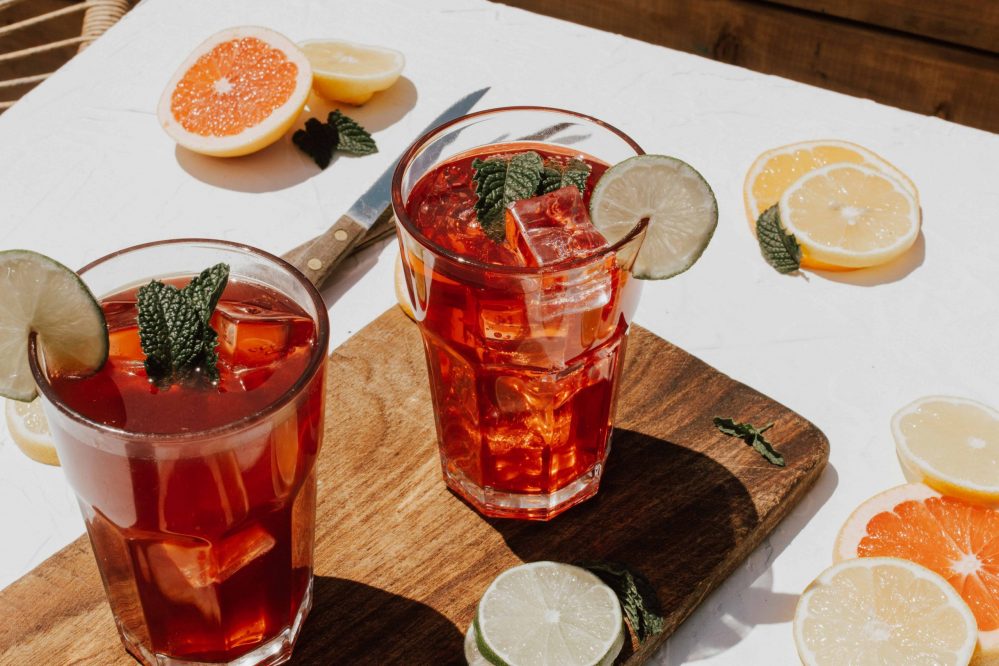 The transition from winter to summer usually brings out many refreshing drink options, many of which are alcoholic beverages with an infusion of various vegetables and fresh fruits such as cherries, grapefruit, oranges, lemons, etc. Here's a list of the most famous drinks in Switzerland during summer.
Möet Ice Imperial
While summer is pleasantly warm in Switzerland, people are looking for different ways to cool it down, and champagne is definitely the primary choice of this hype. Among many champagnes available, the Möet Ice Imperial has quickly become a popular tipple in Switzerland due to its fresh summer fruits flavors and juicy red berries. Adding ice to wine is considered "heresy" among wine connoisseurs, however, the Möet Imperial is particularly crafted to be enjoyed over ice.
Kir Royal
The Kir Royal is a sparkling cocktail made up of a combination of champagne and Crème de cassis but the recipe can vary in the sense that you can add raspberry liqueur, peach, cherry melon, and other ingredients to suit the tastes of all cocktail drinkers.
The cocktail was first introduced in France but made famous in Switzerland especially during summer in nice get-together evenings and joyful occasions. Some of the traditional Swiss wine bars and restaurants do not serve this cocktail to customers because they think that mixing champagne with a cocktail would spoil the art of winemaking. They do this out of respect for the wine factories and brand philosophies.
Apérol Spritz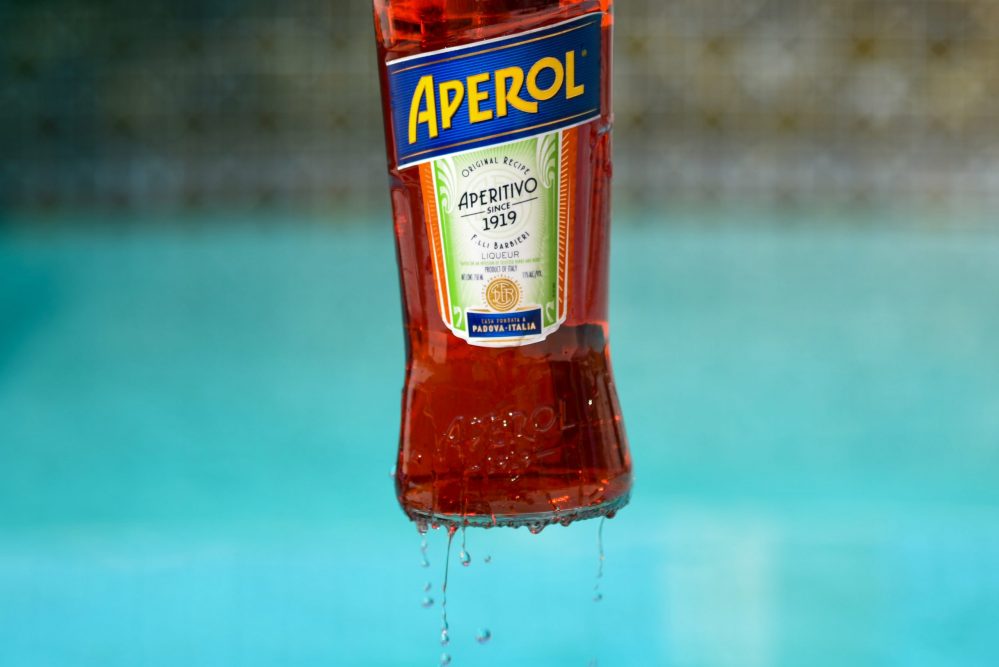 The Apérol Spritz is the ideal drink for summertime. Made with an infusion of herbs and roots that look like a golden orange sunset, the Apérol Spritz can be found in almost every table and bar terrasse in Switzerland, especially in Zurich and Basel. This bright orange drink has a low percentage of alcohol which makes it suitable to drink on almost every occasion. The awesome thing about it though is that the recipe is fairly easy and you can make it on your own using the ingredients below:
Ice
Prosecco
Aperol
Soda water
A slice of orange
Swiss Beers
In Europe, alcoholic drinks are generally associated with their country of origin. For example, Denmark has Carlsberg, England has Carling, Greece is tied to Mythos, Germany is the very epitome of the beer itself.
Switzerland on the other hand, strangely, has failed to associate itself to any of the beer brands. Make no mistake though, the increasing popularity of craft beer in Switzerland is visible more than ever now with 176 beer breweries available only in Bern.
Based on the techniques and skills of German-speaking parts as well as Quebecois and Belgian styles, the Swiss beers have a sheer diversity of tastes and you can easily find any beer of your choice.
Winter Drinks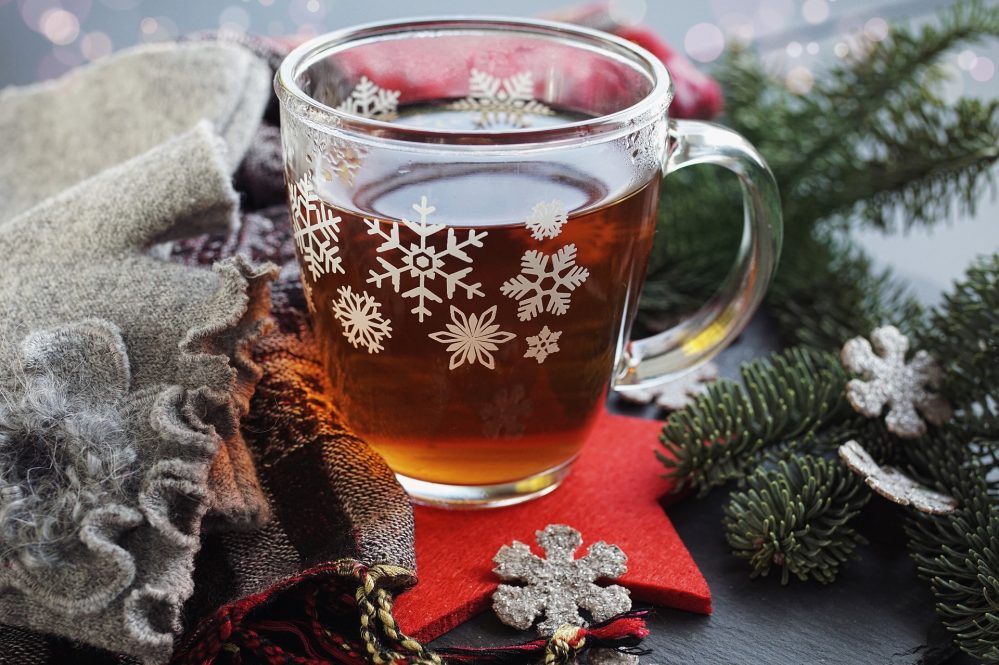 The cold winter months in Switzerland certainly need some winter warm-up drinks to accompany those chilly days. The majority of drinks are made from local herbs which make them a perfect treat after a long cold day on a winter hike or in the skiing piste.
Schümli Pflümli
Hiking and skiing in the Alps aren't really complete without having a Schümli Pflümli to warm you up after a long day. There are many versions, but basically, Schümli Pflümli is coffee, sugar, and plum schnapps with whipped cream on top. The plum liquor dominates the coffee taste and when served in larger cups it can be a strong drink.
If you want to make Schümli Pflümli on your own, just mix a drop of coffee with a shot of plum schnapps topped with lots of whipped cream and you're ready to go.
Hypokras
Hippocras, spelled Hypokras in Switzerland, is a sweetened, spiced red wine made of cinnamon and cloves and it is usually served during winter. This drink is particularly famous in Basel where it is a tradition to have a glass of warm Hypokras and eat the famous Basler läggerli biscuit to start the year off right.
If you'd like to make a Hypokras on your own just collect the following ingredients and put everything in a large pot, but make sure not to over boil it.
50g sugar
3 slices of ginger
3 cloves
3 sliced oranges
2 sliced lemons
1 cup of black tea
A bottle of red wine
A bottle of white wine
Hot Chocolate
For those who have a sweet tooth, Switzerland is a dreamland. With those well-fed cows and their tasty milk that make creamy chocolate more luscious, what would you expect? Hot chocolate in Switzerland can be served in different ways but when you make the order make sure to look out for "hausgemacht" (homemade), it might be the best hot chocolate you've ever had.
Glühmost
Glühmost is basically pressed apple juice and is one of the most beloved drinks among the Swiss. It can be used either as a simple non-alcoholic apple drink or you can add apple cider to make it a warm apple punch. See below for the recipe:
2 oranges, sliced
Apple juice, sweetened
1 lemon, sliced
2 cinnamon sticks
4 cloves
1 vanilla pod
Slices of fresh ginger
2 star anise pods
In sum, Switzerland is home to some of the world's favorite food and drinks, with awesome non-alcoholic and alcoholic Swiss drinks to sample. Whether you're looking for drinks to cool down the summer or heat up the winter, there's always a drink for you.