Gruyeres, Switzerland, is a picturesque place recognized for its peaceful, rolling hills and French-speaking inhabitants. This small, medieval town is most known for cheese and chocolate. But, several other notable attractions bring in visitors from everywhere. An advantage of Gruyeres is that you have enough time to visit this tiny town and another destination in one day.
Gruyeres has a quaint and historical feel to it, overlooking the Saane Valley and a vast expanse of greenery. You will be able to taste the foreign cuisine and explore multiple activities. Whether you're a nature lover or enjoy sports, there will be something that matches everyone's personality in this location.
Perhaps you're planning an out-of-country trip in the next couple of months or are thinking of treating your family to a well-earned vacation away from school and work. Or, you simply want to know more about this small area of Switzerland. Regardless, this article will walk you through some of the things to do in Gruyere while stopping by!
Walk the Cobblestoned Streets and Walking Trails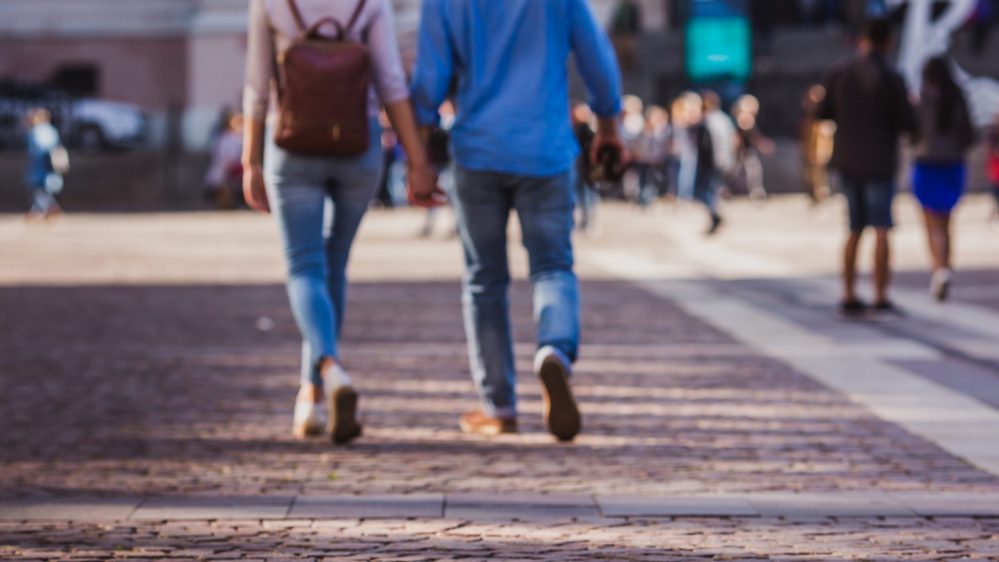 As stated previously, Gruyeres is a small town with a main, cobblestoned street that runs through the center. The entirety of the road runs about 300 meters, or a little less than 1,000 feet. So you can easily walk from one end to the other and back in minutes. The city has several hotels, cafes, museums, and restaurants.
When the weather is nice, taking a stroll through this cultural town is a feast for the eyes and stomach. Even though the journey is short, the view is breathtaking and one of a kind. You'll see the hills from a spectacular view that surrounds the town. Additionally, there's a walking trail that encompasses the outside of the city.
Walk Along the Ramparts
While in Gruyères, you can also visit a small section of the medieval walls. These are set outside of the main entrance into Gruyeres. Even though it won't take you very long, it's fun to explore and get a better sense of the drastic cultural change from the 21st-century world we know today. If you have kids, they'll love using their imagination while venturing amongst these ramparts as mini Knights in shining armor!
Admire the Doll's City Architecture
Gruyeres is often called the Doll's City due to its tininess and perfection, similar to a dollhouse. The buildings and signs are colorful, and small gardens burst with color and sprout wonderfully smelling flowers. You'll be able to distinguish Gruyeres from the other cities in Switzerland easily from these recognizable features.
Gruyeres is also home to St. Theodul's church, a simple and modest structure with a bright blue porch and stained-glass windows.
Hike the Gastlosen Tour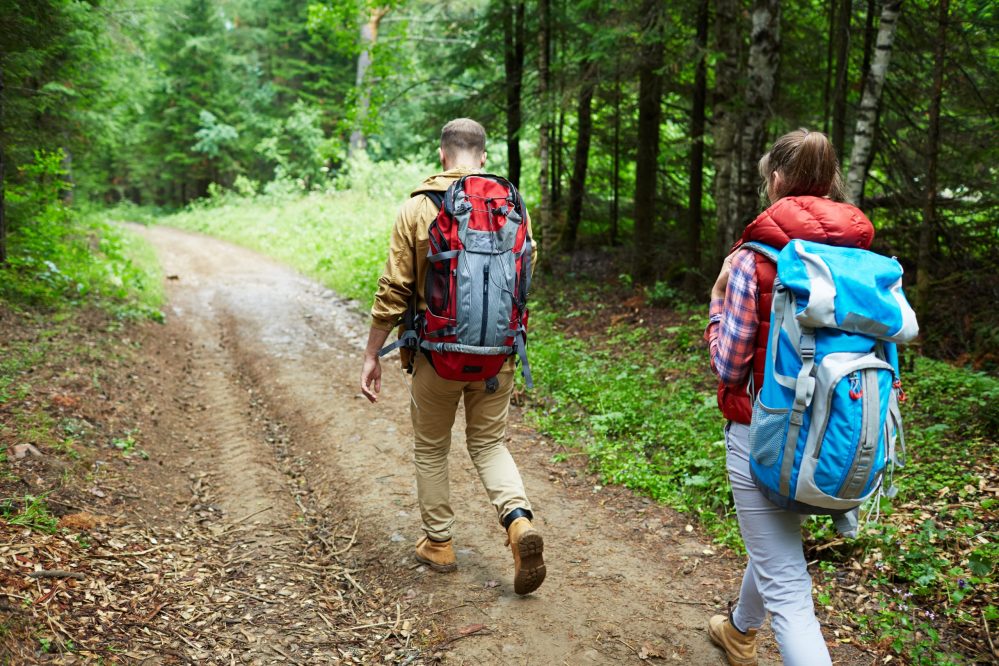 The Gastlosen tour is a chain of limestone mountains that runs for 11 kilometers or just under 7 miles. The trail loops around these jagged mountains for some gorgeous views of Switzerland. Overall, the hike is manageable and runs in a loop, so you'll get different perspectives throughout the journey. If you're a fan of snapping photos, this is an activity to check out.
Explore the Gruyères Castle
You can find the old Gruyeres' Castle at the highest point in town. Originally built in the 13th century, it remains one of the most famous castles in Switzerland. The windows are colorful, and the views from the castle are lovely.
Initially, the castle intended to secure control of the region by the Count of Gruyeres. So this eight-century-old castle has some stories to tell to say the least. The establishment is complete with turrets, battlements, defensive walls, a Knights' Hall, and a lush garden. It gives you a bit of insight into the past life and showcases artifacts such as artwork and tapestry. You can snuggle up for a brief screening that elaborates more on the Gruyere castle's history.
See How Gruyère Cheese is Made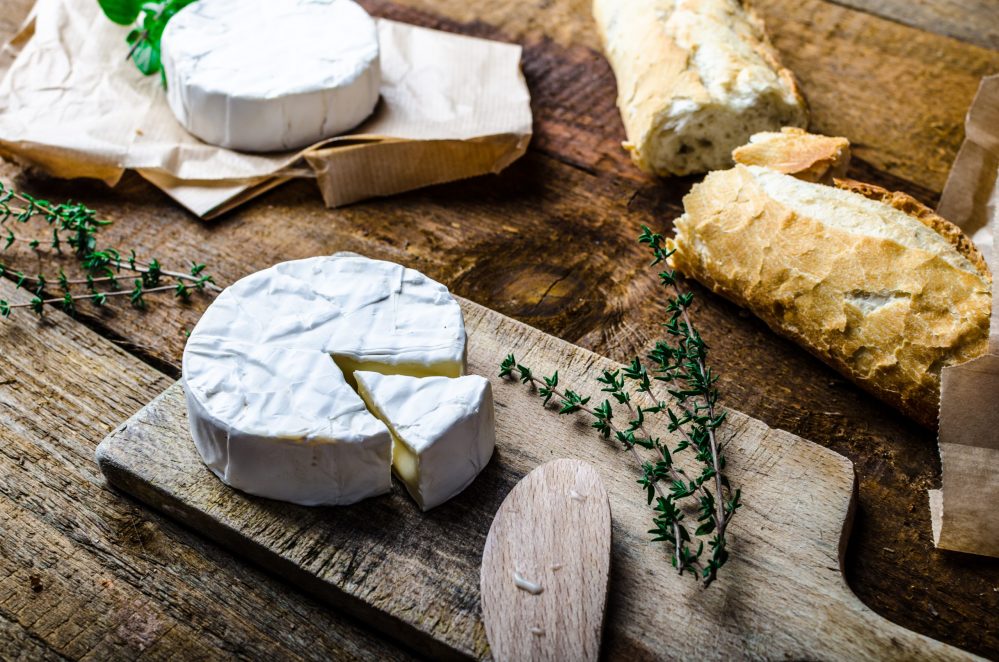 Raise your hand if you're a cheese fan! Gruyere cheese comes from Western Switzerland and is, you guessed it, named after this town. La Maison du Gruyère is a small Gruyere Switzerland cheese factory that offers tours and shows you the cheese-making process. This building is next to the train station, and visits last about a half-hour to forty-five minutes. The cheese is fresh daily in the morning, and the hours depend on the season.
You'll get an unforgettable experience and see how master cheesemakers produce this famous cheese. You'll also get a treat for your senses and appreciate all the work that goes into making the cheese. They give everyone free samples at the end, and you can visit the accompanying restaurant that serves cheese in the dishes for more.
Enjoy a Cheese Fondue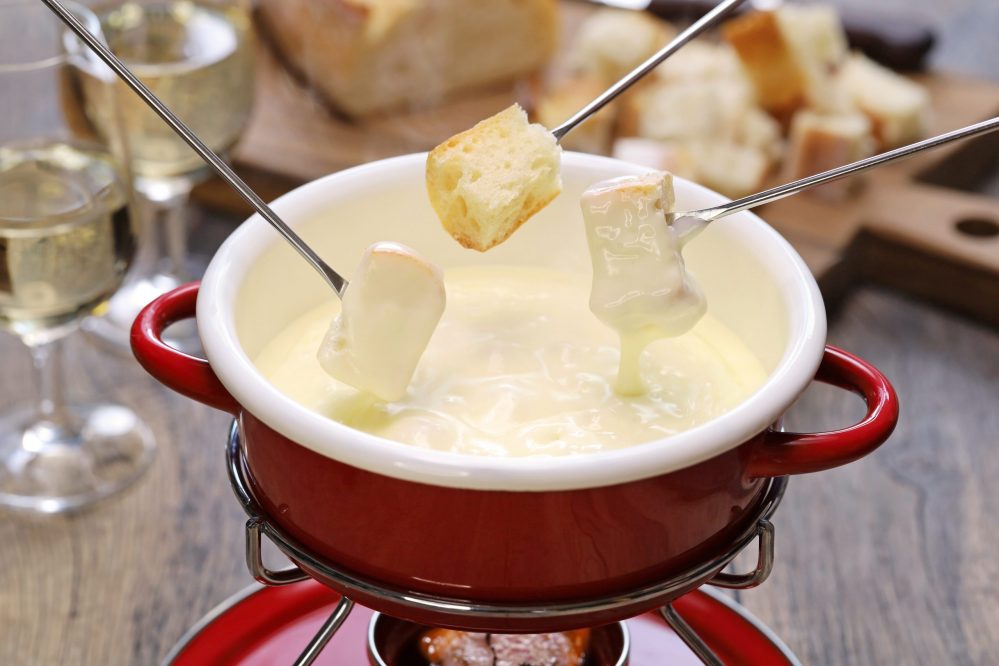 Since we're on the topic of cheese, there are plenty of diners where you can treat yourself to gooey, melted cheese that's served with various other foods.
Some recommended restaurants include:
Le Chalet de Gruyeres – which is the best place to get fondue.
Restaurant des Remparts – overlooks the ramparts and countryside as you munch on your lunch.
Auberge de la Halle – it is on the main street of Gruyeres and has good reviews for cheesy goodness.
Chocolaterie de Gruyeres – is a chocolate shop to satiate your sweet tooth.
Visit the Tibet Museum
While not as bizarre or shocking as the former museum, the Tibet Museum contains more than 350 works of Himalayan art from the 6th to the 18th centuries. Paintings, mini sculptures, and religious artifacts are everywhere to see for your enjoyment. These come from all around the world, from Tibet to India to Kashmir. You can follow along with an audio guide and their interactive app.
You can see a collection of Buddhist art at the city's center and have a more quiet experience with gentle music. This museum is inside an abandoned church, and you can appreciate these artifacts and other treasures.
Visit the H.R. Giger Museum
The H.R. Giger Museum displays various artwork from the famous Swiss painter and artist who won an Academy Award for the Alien movies. They show his dark, twisted creations in this museum, portrayed in paintings and sculptures.
His dynamic and dark pictures show humans and machines blended into one body. Fans of the films will appreciate th life-sized creatures displayed. But, keep in mind that photography isn't permitted in the museum.
Check out the Giger Bar across the street, where you can snap a bunch of pictures of similar artwork and creepy interior design based on Giger's work. The design of the building reflects the monster for a unique experience.
Visit the Maison Caillerm (The Chocolate Factory)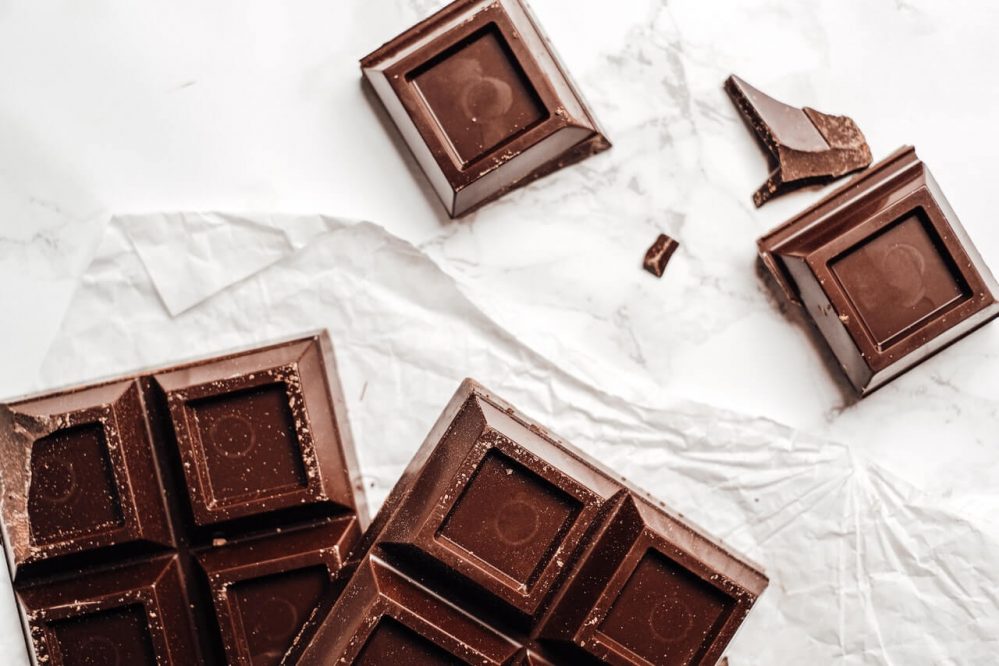 The Maison Cailler makes chocolate using milk from the region, and you can participate in a chocolate workshop. Gruyere is well known for its chocolate (alongside its cheese), and you can learn about the history of the chocolate-making of the region.
The factory's origins date back to the 20th century. You can interact in the exhibition that informs guests of the family's background. The tour tells tourists about the ingredients, and you can sample the chocolates, then visit the shop for additional sweets and ice cream. So, if you're interested in learning more about Swiss food, this Gruyeres chocolate factory is a definite stop.
See the Gruyère's Magical Lake
Gorges of the Jogne is a nature preserve that's about a fifteen-minute drive, or an hour on foot, away from Gruyeres. It's an easy hike worth exploring, just up the road from the chocolate factory. The path follows the river and has spectacular views, including waterfalls, a green forest, and several rock tunnels. The course takes you to the dam on Lake Montsalvens for a breathtaking, bright blue view.
Ride the Funicular to Moleson-Sur-Gruyeres
Moleson is a small town that sits to the southwest of Gruyeres. You can quickly ride a funicular up to the Plan-Francey in just five minutes. The trip is steep, but you get amazing views of the area. You can reach the mountain's summit via a cable car or climb up on hiking trails.
Outdoor enthusiasts and skiers will love the striking views 2,000 meters above sea level. Especially if you want to burn off those calories from all the cheese and chocolate, these paths are great to navigate with good hiking shoes. Moleson becomes a winter wonderland when it snows, and you can do winter sports, then visit one of the many restaurants after all your activity.
Bottom Line
Hopefully, after reading this article, you have a better grasp of what you can do in Gruyeres. Whether you want to relax and stroll through the beautiful town or eat at the cultural restaurants featuring fresh cheese and chocolate, there's something for everyone. That said, order those plane tickets and enjoy your time in Switzerland!
Frequently Asked Questions (FAQs)
Q: What is Gruyères best known for?
A: Gruyères is world-renowned for its namesake cheese, Gruyère. It's also famous for its well-preserved medieval town, Gruyères Castle, and HR Giger Museum.
Q: What is the best time to visit Gruyères?
A: The best time to visit Gruyères is during the summer (June to August) when the weather is most pleasant. However, if you prefer fewer tourists and enjoy the beauty of the changing seasons, spring (April to June) and fall (September to November) are also great times to visit.
Q: How can I reach Gruyères?
A: The easiest way to reach Gruyères is by train. The town is well-connected to major Swiss cities like Geneva, Lausanne, and Bern via the Swiss Federal Railways (SBB).
Q: Are there guided tours available in Gruyères?
A: Yes, guided tours are available in Gruyères. You can choose to explore the town, Gruyères Castle, HR Giger Museum, or the cheese dairy on a guided tour. Many of these tours provide fascinating insights into the history and culture of the area.
Q: What kind of food can I try in Gruyères?
A: Besides the famous Gruyère cheese, you should also try the local dish, fondue. Other specialties include meringues served with double cream, and "chalet" style rosti.
Q: Are there any accommodation options in Gruyères?
A: Yes, Gruyères offers a range of accommodation options to suit different budgets and preferences, from cozy bed and breakfasts to luxury hotels, and even a hostel in the medieval town.
Q: How long do I need to explore Gruyères?
A: A full day should be sufficient to explore the main attractions of Gruyères, including the castle, the cheese factory, and the HR Giger Museum. However, if you'd like a more leisurely experience, consider spending two days.
Q: Is Gruyères family-friendly?
A: Absolutely! Gruyères offers various activities that are suitable for families, including a visit to the castle, cheese factory tours, and gentle hikes around the scenic region.
Q: Can I visit Gruyères on a day trip from Geneva?
A: Yes, you can easily visit Gruyères on a day trip from Geneva. The train journey takes about 90 minutes each way, leaving plenty of time to explore the town.
Q: Is it possible to buy Gruyère cheese directly from the cheese factory?
A: Yes, you can purchase freshly made Gruyère cheese from La Maison du Gruyère, which is the local cheese factory in Gruyères.
Q: Do I need to book tickets in advance for Gruyères Castle or HR Giger Museum?
A: While it is not mandatory to book tickets in advance for these attractions, it is recommended during peak tourist season to avoid queues.
Q: Is it possible to hike in the surrounding areas of Gruyères?
A: Yes, the region around Gruyères offers numerous hiking trails, suitable for different fitness levels, where you can enjoy panoramic views of the stunning Swiss countryside.