Are you considering buying a car in Switzerland? If yes, we have some great news! – There are so many choices for you out there. However, before committing to a purchase, make sure you understand and comply with the requirements and regulations. Continue reading to learn everything about buying a car and registration in Switzerland.
Buying a Car in Switzerland
Although the public transport network in Switzerland is excellent, many residents prefer to drive a car. There are around 540 cars per 1,000 residents which means there is over one car for every two people. In addition, over 78% of Swizz households own a car, and 82 % of adults in Switzerland have a driving license. So, it only makes sense that buying a car in Switzerland is pretty easy, and that's why many expats choose to buy rather than import their vehicle when they relocate to Switzerland. You can purchase new or used cars from dealerships, online sales sites, and private sellers.
Buying a new car in Switzerland
Buying a new car is more expensive than buying a used car, but you get the peace of mind of knowing what you're purchasing. Plus, if you buy from a dealership, they may offer follow-on support, discounts, or maintenance, and some Swiss dealerships will also insist on buying car insurance before they allow you to drive the car from the showroom.
Some dealerships allow you to pay in monthly installments or even offer leasing options, but you will need to demonstrate a good credit history through your bank. Furthermore, many dealerships will be willing to provide a discount for immediate or cash payments, so you can always negotiate.
Buying a used car in Switzerland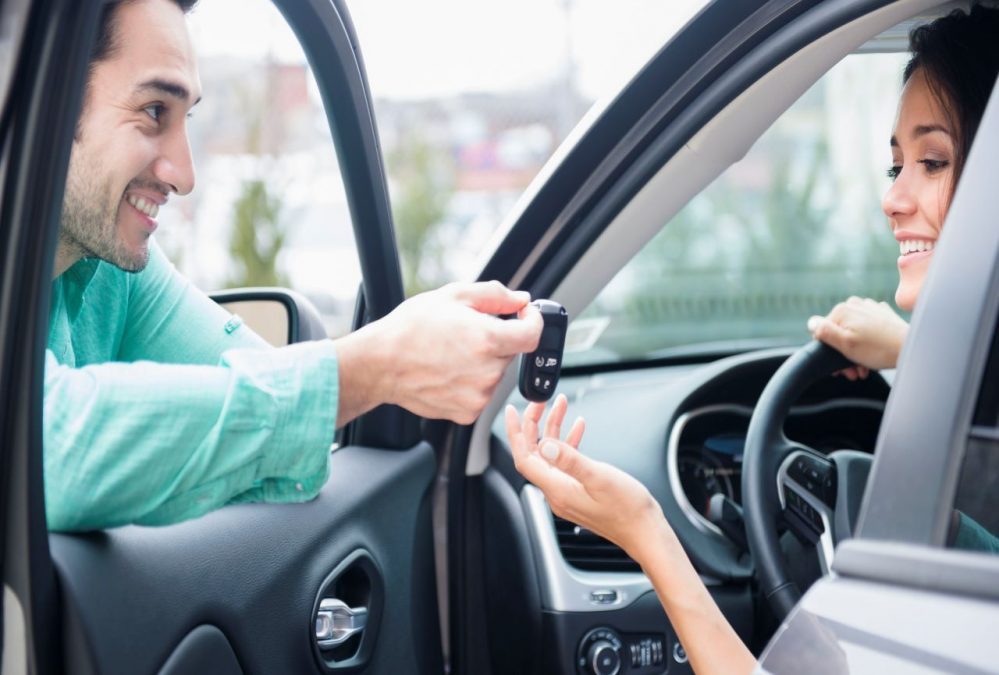 New cars can cost an arm and a leg, but you always have the option of buying a used car. People choose to purchase a used car since vehicles less than two years old are often sold at a fraction of their original price. However, less expensive sometimes means less protection, as with any other second-hand purchase, you are not sure about what you are getting, and things can go wrong. But, if you buy from a major dealer or through a significant online broker, you are more protected than if you buy privately through a person.
Before buying a used car in Switzerland, it would be best to make sure that you receive the following:
Sales contract or purchase agreement – This includes the terms of the sale, vehicle information, buyer and seller details, and the warranty period. The standard for this is two years for used cars, but it can be extended or reduced.
Vehicle report – Swiss cars have to undergo mandatory inspections every few years. You can also run a Vehicle Identification Number (VIN) to check for accident history, mileage, etc. The information can also be found in several VIN decoder portals online by entering the VIN.
Previous owner details – The cantonal road traffic offices have information about owners of all registered vehicles. Therefore, you will need to provide the license plate number to find out.
Previous registration certificate – You may need the previous registration certificate when registering the car in your name.
Here you can find a checklist that can be helpful when buying a used car in Switzerland, and you can also look at the prices of second-hand cars. Here are some of them:
Skoda Octavia CHF 23,000 ($24,833)
Tesla 3 CHF 45,000 ($48,586)
VW Tiguan CHF 32,000 ($34,550)
VW Golf CHF 18,000 ($19,434)
Audi Q3 CHF 30,000 ($32,391)
Mercedes Benz A Class CHF 25,000 ($26,992)
Volvo XC40 CHF 38,000 ($41,028)
Fiat 500 CHF 14,000 ($15,115)
BMW X1 CHF 28,000 ($30,231)
Who can buy a car in Switzerland?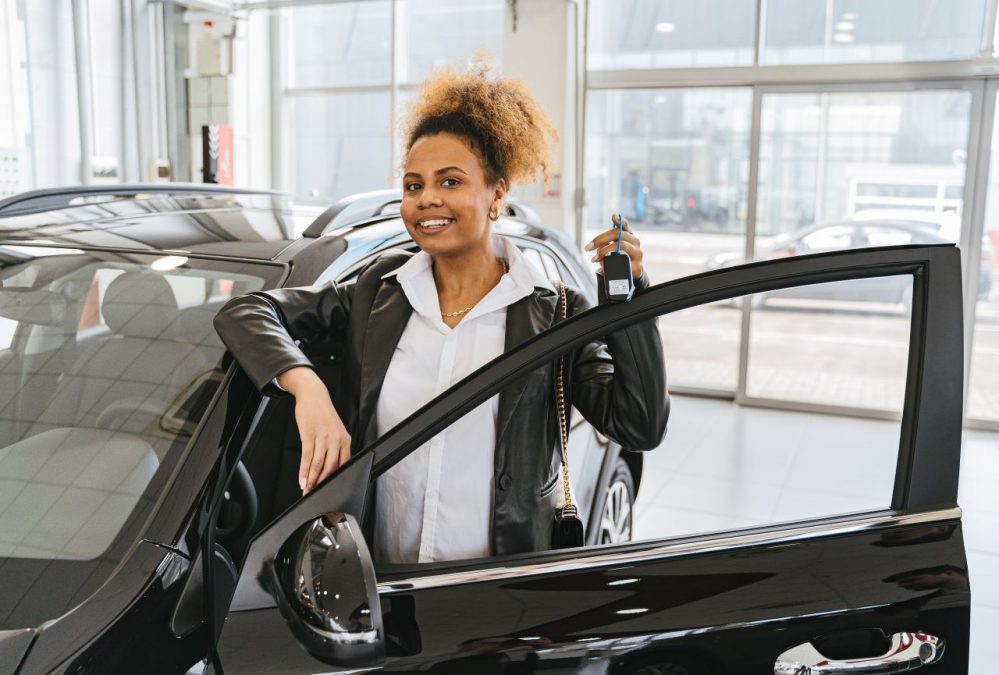 Any Swiss resident who has a valid driving license can buy a car in Switzerland. However, the legal age for driving a car in Switzerland is 18. But if you are an EU/EFTA citizen or any third-country national buying a car, you need to have a Swiss residence permit, either a B (temporary) or C (settlement) permit.
The requirements of buying a car in Switzerland
The requirements of buying a car mostly depend on where you will make your purchase. However, in general, you will need to provide the following:
Valid IDs, such as ID card or passport
Proof of address
Swiss residence permit
Valid driving license
Things to consider before buying a car in Switzerland
When deciding to buy a car in Switzerland, you need to consider many different things, such as:
Costs – buying a car may be expensive, especially if you buy a brand new high-end model. There are also many fees to consider when importing a vehicle, including import duties (if the car is older than six months), repair costs if you need to carry out work to get it through the local inspection, and the maintenance costs once the car is inside Switzerland.
Time and effort – you need to weigh the time and effort you need to research the market and buy a car compared to the efforts required to import your vehicle. Many find it easier to just buy a car when moving to Switzerland, instead of importing their own from another country, which usually requires lots of paperwork.
Long-term considerations – if you import a car and eventually plan to sell or part-exchange it, it would be best to know if there is a market for that model and how sellable it would be. So make sure to consider if you can sell it later and earn some money.
How long you will be in Switzerland – if you are not sure you will stay for long-term, it might be easier to import your car, rather than buy one, especially if you stay less than a year, in which case you don't need to declare anything to customs.
Where to buy a car in Switzerland?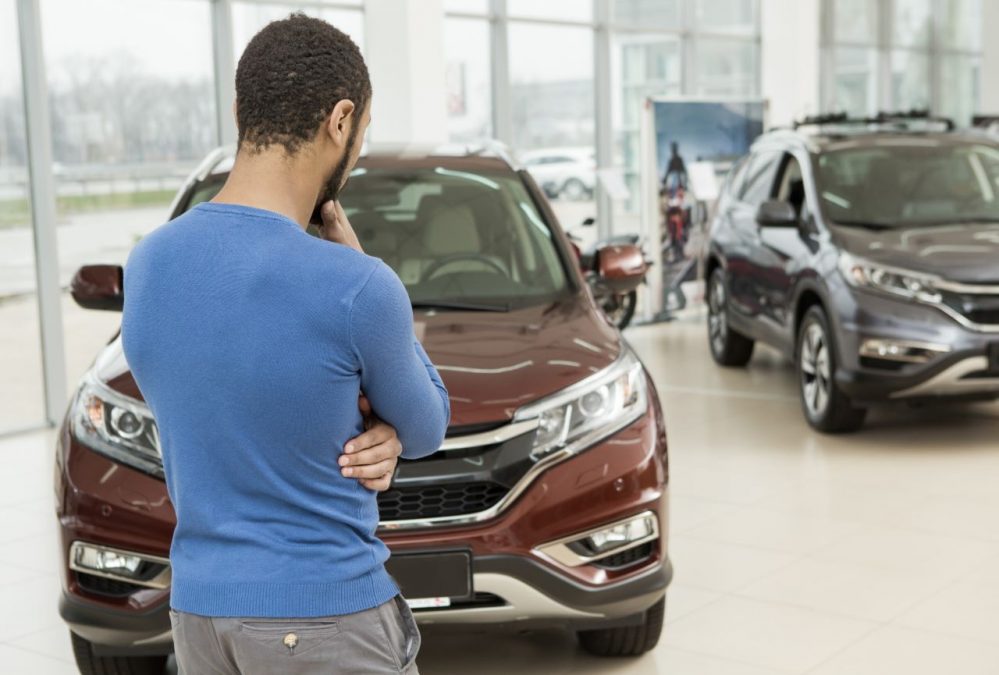 It would be best to consider buying from dealerships or online sales sites when purchasing a car.
Car dealerships in Switzerland – You can find car dealerships all over Switzerland, which sell brand new cars or used vehicles. Usually, the dealerships have showrooms with different cars for sale inside and outside the building. Therefore, they include dealers associated with just one brand (e.g., Mercedes-Benz), large nationwide dealers that sell multiple brands (e.g., AMAG), and some smaller regional or local dealers. These dealers may allow you to take a car out for a short test drive to help you decide if you want to buy it or not. In addition, dealers will also take care of the paperwork, such as registering the car for you and offering additional support and services such as maintenance or car insurance. However, some dealers might not offer the cheapest rates for these services.
Online sales in Switzerland – Buying a car online has become very common lately, especially since the COVID-19 pandemic started and people couldn't visit the showroom. The online car marketplace is more extensive for used cars, but it is predicted to grow for new cars too. Because of that, some car brands and dealerships have already begun their online sales; some popular sites are AutoScout24, Comparis, and Autociel. However, buying a car online often involves eventually visiting a dealership to sort out paperwork and pick up the car.
Although buying online is convenient and allows you to search the market and find the best deals extensively, you should be aware of the drawbacks. For instance, you won't have the chance to test the car, but you can check if it is possible to return the vehicle if you're not satisfied.
Private owners – Many private car sellers in Switzerland nowadays use online portals to sell their products. However, some still choose the traditional way, such as public noticeboards, local forums, local newspapers, and automobile magazines. You can also find used car markets at the Swiss Touring Club (TCS). However, if you buy directly from an individual, make sure that you:

Use a sales contract or purchase agreement.
Get the necessary documents from the seller, including a car report, car registration details, and a technical control certificate (for cars over four years old).
If asked to pay upfront before receiving the vehicle, pay money into an escrow or third-party holding service.
Car Registration and Paperwork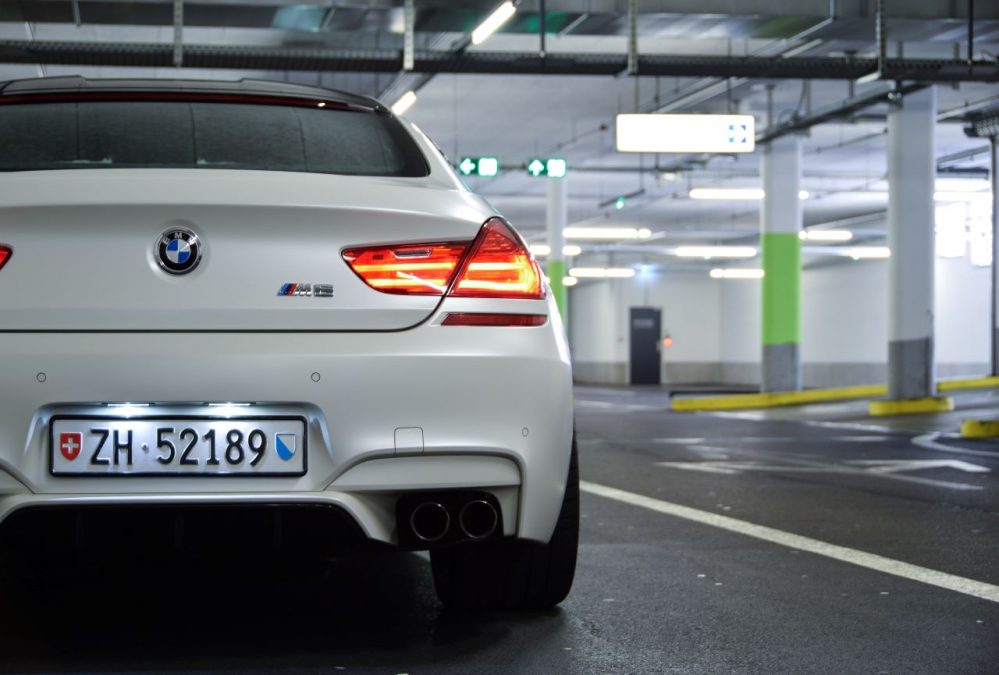 When purchasing your car, keep in mind that it needs to be registered, regardless of whether it's new or not. You will need to go through your local road traffic office unless you buy from a dealership that has done this for you. However, if you move to another canton, you must inform your canton's road traffic office of your new address, and you must register with your new road traffic office within 14 days. Then you will receive a new license number plate for your car because Swiss number plates are associated with the name and address of the previous car owner. But, if you sell your vehicle, you will need to cancel your registration.
In order to register your vehicle, you will need to provide the following information, either in-person to the office or by post:
Swiss residence permit
Address in Switzerland
Valid driving license
Car insurance certificate
Inspection report for 13.20A available from a dealership (for new cars)
Original registration certificate (for used cars)
Car inspection report for used cars older than four years
In addition to the car registration certificate, you must also keep a copy of your motor insurance certificate in your car at all times.
Registering a new car in Switzerland
If you recently bought a new car from a dealer in Switzerland or abroad, you must register it with the Swiss authorities. Therefore, you need to provide the following to your local traffic office:
A form from the dealership where you purchased the vehicle, designation "13.20A"
A tax valuation by your dealership to determine car tax
Once you have submitted your information to your local traffic office, they will register the vehicle with you. Furthermore, you will receive confirmation of the registration alongside your car tax bill. Moreover, you cannot use the car until verification is provided, but many car dealerships allow you to use a temporary number plate or a loaner car upon agreement.
Registering a used car in Switzerland
If you have bought a used car in Switzerland, you will need to switch plate numbers. So, when registering a used vehicle, you must provide:
A new tax valuation for car tax
The vehicle's registration document, completed by the previous owner
Once you do that, the vehicle will be re-registered under your license, and you will then receive a confirmation alongside a car tax bill.
Car Costs in Switzerland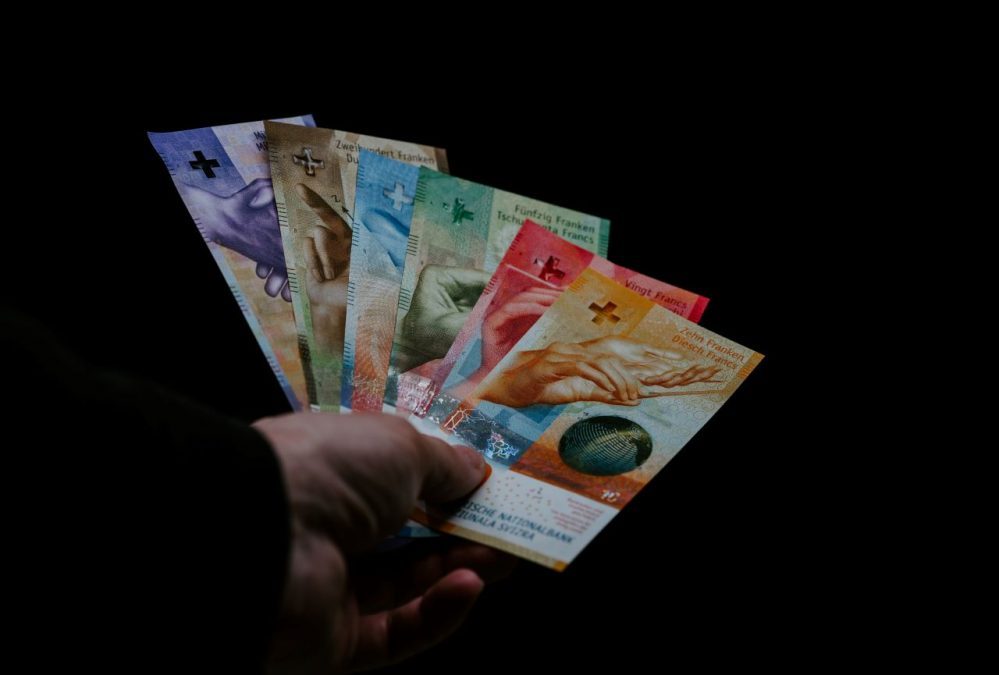 The main costs you need to consider when you purchase a car in Switzerland, other than the actual purchase price, are:
Registration – varies between cantons but can be around CHF 50-300 for license plates, registration certificates, and inspections.
Vehicle tax – varies between cantons and vehicles, but it usually costs around CHF 100-800 per year.
Motorway toll – you must buy a special sticker (vignette) for your car if you want to use certain roads; it costs around CHF 40 per year.
Vehicle insurance – can be around CHF 300-400 per year for third parties to CHF 1,000-2,000 for fully comprehensive policies.
Fuel costs – currently, it costs about CHF 1.76 per liter.
Vehicle inspection – is needed after four years and then every three years after that, and it costs around CHF 130.
Equipment Your Car Needs to Have in Switzerland
When purchasing a car, it would be best to keep this equipment in your vehicle at all times:
Motor equipment certificate
Car registration certificate
Motorway toll/vignette sticker, attached in your rear window
Warning triangle (in case of an accident)
Driving in Switzerland
Driving in Switzerland can be challenging because of the additional traffic and the different criteria. But if it's any consolation to you, the roads are in perfect condition. In fact, in 2017, Switzerland won an award by the European Transport Safety Council (ETSC) for the safest routes in Europe.
Remember, when driving in Switzerland, stay on the right side and respect the speed limit, which can vary between 30 to 120 km/h, depending on the type of road. If you're staying in Switzerland for a short time, you are allowed to drive around Switzerland using your foreign driver's license (for up to 12 months), and after that, you will need to exchange it for a Swiss driver's license. And be careful when driving; you will have to pay about CHF 260 in case of minor road traffic offenses and be suspended, disqualified, or even jailed for severe violations.
Conclusion
Buying a car in Switzerland has become easier since Switzerland has a vast vehicle market. You can purchase either a brand new car or a used one, but of course, there are some requirements you need to take care of. After you complete all the paperwork and documentation, there's nothing left but to enjoy driving around the beautiful Swiss roads.