Contrary to popular belief, many degrees don't require math or at least advanced math. So, if you don't want to spend the next four years solving mathematical problems, you can read on and find out more about college majors that don't require math.
When exploring majors and career paths, you must remember that your ability to solve mathematical problems doesn't determine your intelligence and success in life. All of us are built differently, so it's more than natural that we don't share the same abilities and interests.
19 Best Majors That Don't Require Math
Here are the best majors that don't require math or require a little math (statistics). Nonetheless, you should explore degrees and university requirements to determine if you need math credits to graduate.
Education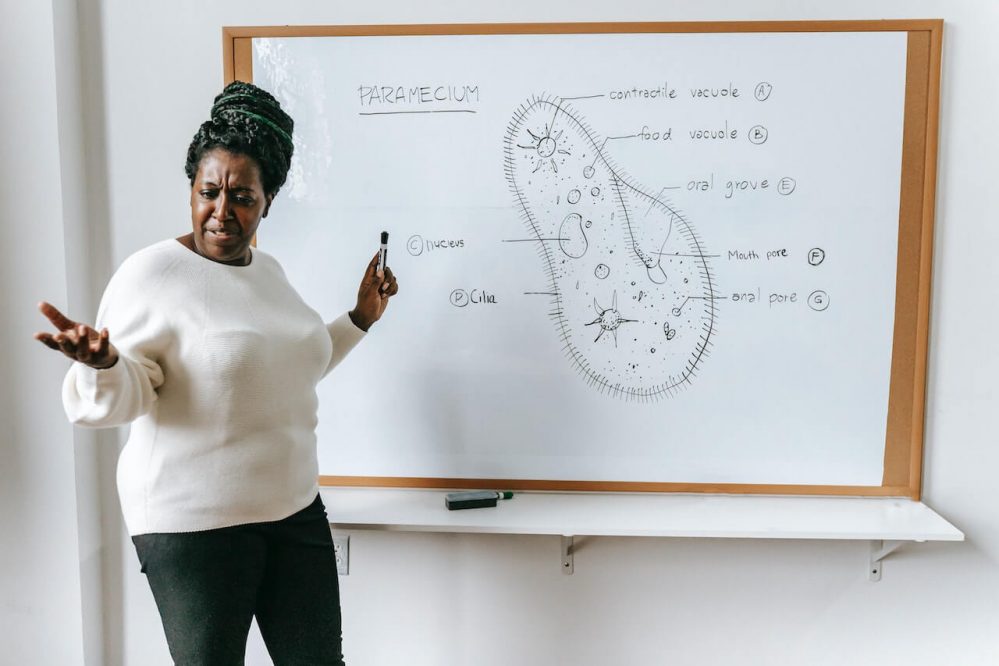 Although at first glance, an education degree may seem like it requires a lot of math, you can avoid a large amount of math by choosing age- or subject-specific education degrees. Teaching at a kindergarten level focuses on teaching children colors, shapes, animals, numbers, etc., so you won't have to do advanced math problems. You can also choose to teach a single subject in middle school or high school, like biology, literature, art, etc.
You can also choose a non-teaching career and become a counselor, curriculum designer, or educational administrator.
Foreign Language
If you love learning new languages or setting a deep foundation in a foreign language, majoring in a language that excites you is the right step. You can major in dead languages like Ancient Greek or Latin or choose from living languages like Chinese, Arabic, English, French, Italian, etc. An added bonus is that majoring in a foreign language doesn't require any math.
Language studies majors have various career paths available, like a teacher, translator, linguist, or international outreach expert.
Music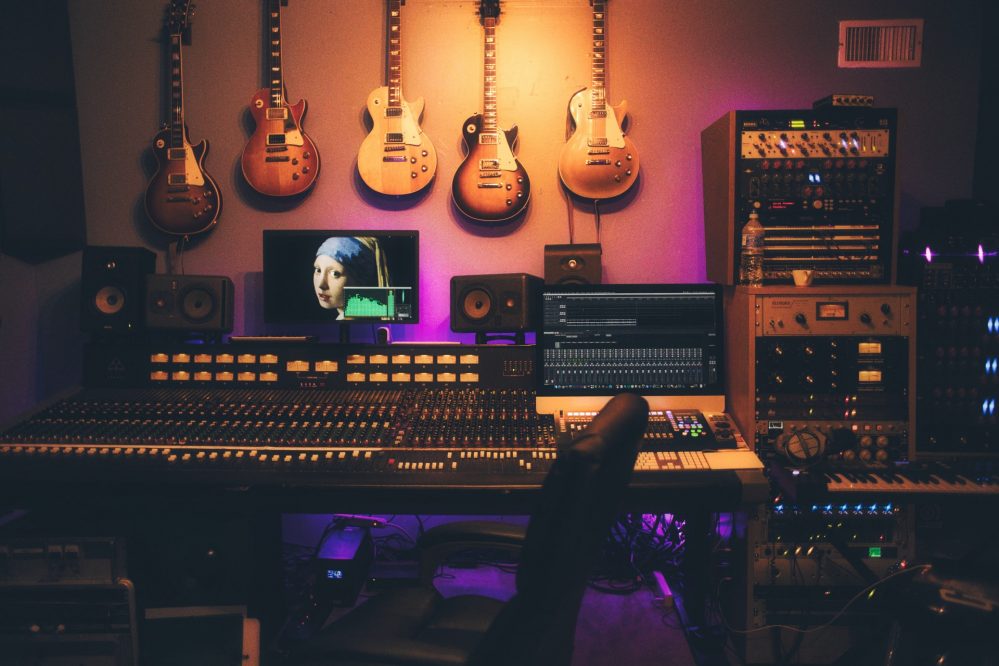 If you have a flair for playing instruments or singing or even enjoy learning about music, you should consider pursuing a degree in music. Not only you'll improve your performance, but also gain knowledge about music theory, music history, and musical composition.
After getting your bachelor's degree, you can work as a music teacher, give private lessons, become a music producer, musician, composer, music critic, etc.
Arts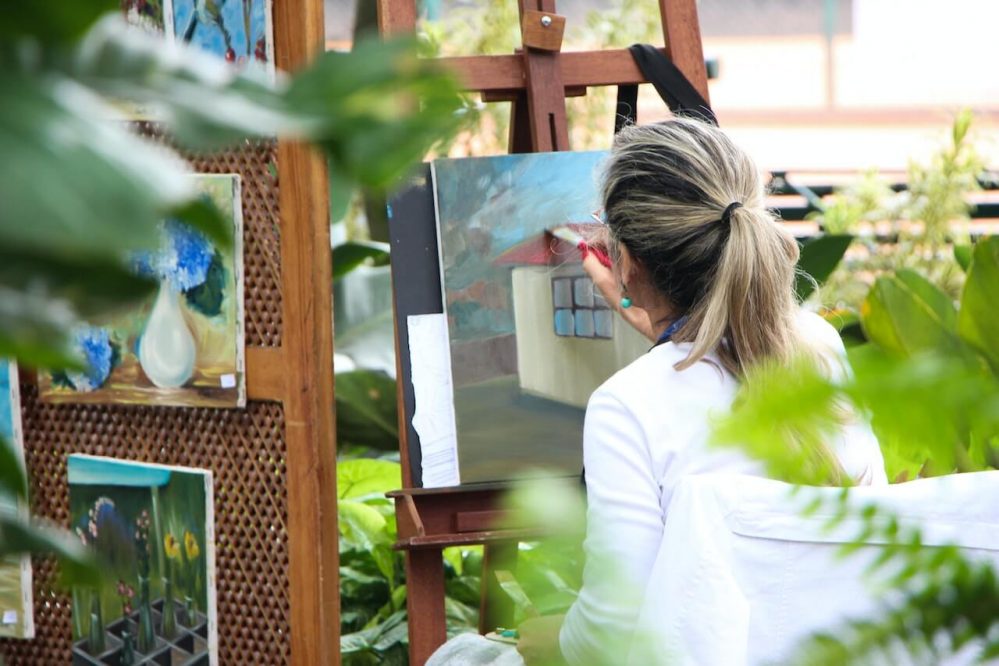 The word arts includes many art forms in which you can express yourself best. You can choose from fine arts, photography, creative writing, performing arts, etc. So naturally, an arts major doesn't usually require math.
After getting your degree, you'll have evolved your technique, deeply understood art history, and chosen your preferred art style. You can choose a career as an art teacher, illustrator, forensic artist, art director, etc.
Literature
If you like reading and analyzing books, you should consider pursuing a literature major. As a literature major focuses on world literature and different writing techniques, it doesn't have any math. You'll get the chance to read from the poems of ancient times in Greece to contemporary novels in South Korea.
After graduating, you can work as a journalist, teacher, public relations specialist, editor, etc.
Journalism & Media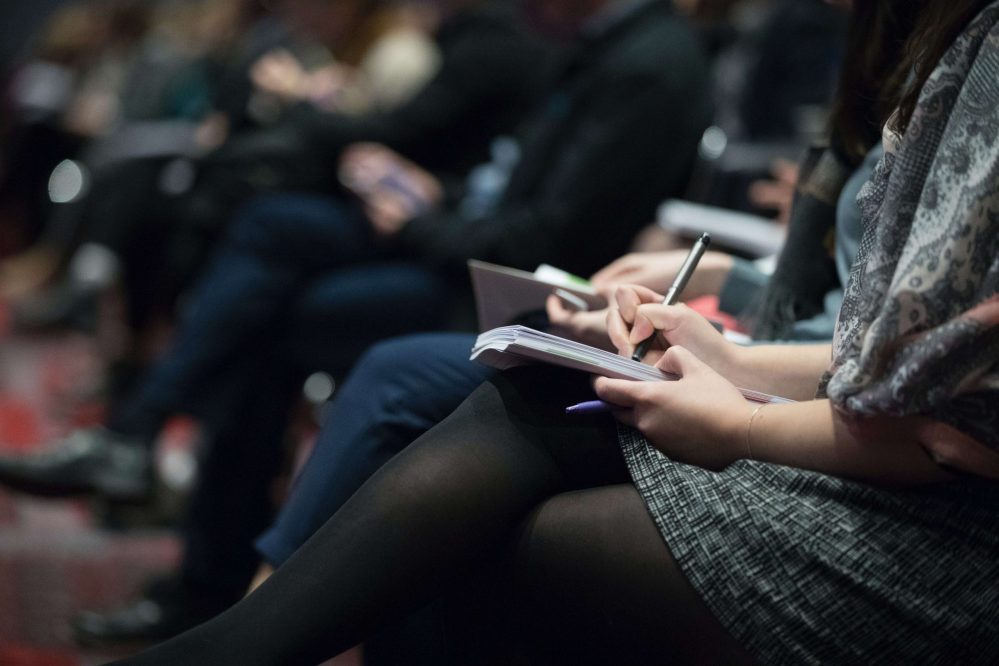 If uncovering stories, conducting research, and utilizing digital media to make content interests you, a degree in journalism and media would be great for you. During your studies, you'll get the chance to learn about the impact they've had in shaping the world and get the necessary skills in the workforce, such as analyzing data, research, creative writing, directing, and editing.
After getting your degree, you can consider different career paths like becoming a journalist, social media manager, video editor, production assistant, editorial assistant, etc.
Communication Sciences
A bachelor's degree in communications is a great way to advance your communication skills and utilize them in the workforce. You'll also develop your analytical, creative, and organizational skills. These skills help you segue into various fields like advertising, journalism, education, public relation, hospitality, etc. Potential careers after you graduate are:
Event Planner,
Public Relations Specialist,
Sales Professional,
Social Media Specialist.
Marketing
Marketing is a fun and interesting career choice. You'll get the chance to analyze human behavior and utilize it to create content and products that people love. But first, you must get a master's degree in marketing or digital marketing to deepen your knowledge and skills in business analytics, social media marketing, and marketing research and strategy. However, because of ties to business careers, you should expect economics and marketing statistics courses, which usually have little math.
After graduating, you can work in the marketing industry as a:
Brand Manager,
Content Marketer,
Event Marketer,
Search Engine Marketer,
Social Media Specialist.
Hospitality & Leisure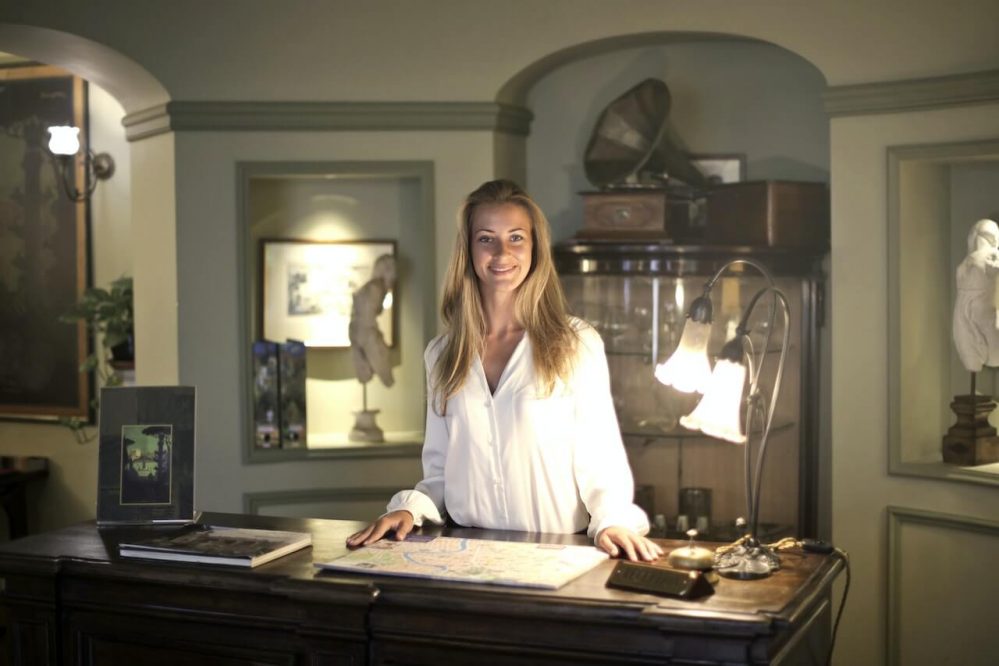 Getting a degree in hospitality and leisure is the first step to entering an ever-growing industry. During your studies, you'll gain a thorough knowledge of communication, food service, budgeting, and marketing, which will help you immensely in the workforce. However, due to the business management part, you'll have to take some business classes which can have math. But it's usually practical math, which you'll use every day.
After graduating, you can work as a hospitality, restaurant, or hotel manager, event planner, travel agent, etc.
Philosophy
Although many philosophers of ancient times were also renowned mathematicians, a philosophy major doesn't require math. However, it does require deep critical thinking and analysis to conduct research studies and build strong arguments for your beliefs. So, if you're a logical person, a deep thinker, you question your being and want to find meaning in life but don't want to deal with numbers, you should consider a philosophy major.
Despite philosophy majors being infamous for the lack of career paths available, you can utilize the skills gained to pursue careers like:
Teacher,
Lawyer,
Public relations expert,
Non-profit organization worker,
Journalist, etc.
Psychology
If you want to study the complex nature of the human brain, a psychology major would be an excellent option for you. Another bonus is that it requires very little math, usually a class in statistics.
After getting your degree, you'll deeply understand human behavior, emotion, and mind. You can use that knowledge to work as a:
Therapist,
Human resource specialist,
Social worker,
School counselor, etc.
Anthropology
Do you want to travel in space and time? While getting a bachelor's degree in anthropology, you'll travel to faraway lands and ancient times. You'll also get the chance to understand the inner workings of human behavior and how that reflects in different cultures. An anthropology degree, however, does require statistics, which is the fun version of math. Physical anthropology uses statistics to analyze quantitative data, whereas cultural anthropology uses it far less.
After graduating with an anthropology major, the career paths you can take are:
Anthropologist,
Historian,
Researcher,
Archivist,
Museum Worker.
History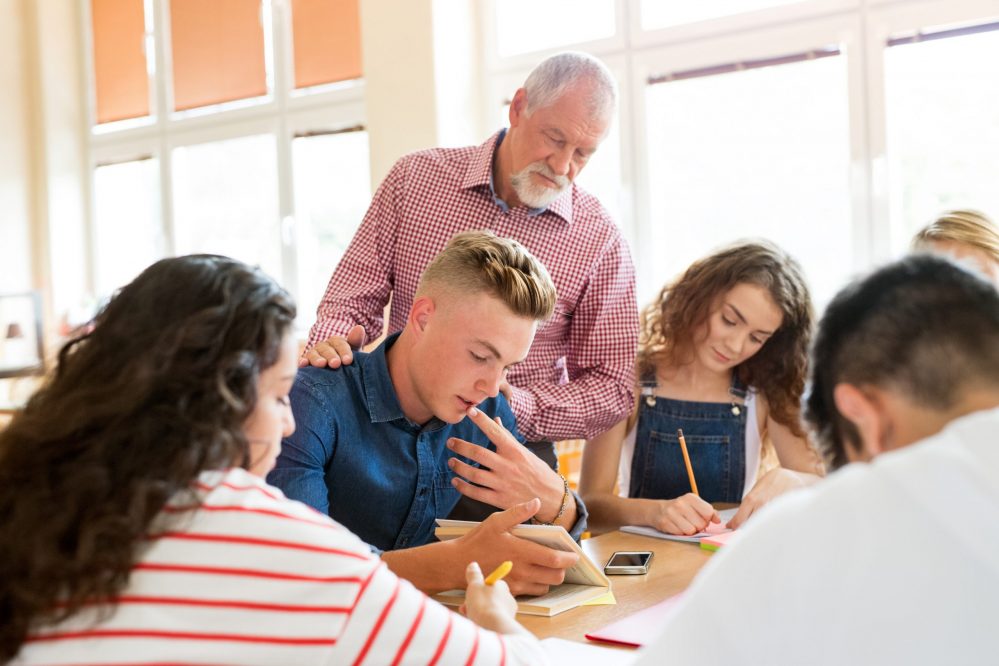 Besides not requiring math, getting a history degree is an excellent opportunity to explore the past and compare it to present events. You'll get the chance to conduct research and document events.
After graduating, you can pursue a career as a history teacher, government historian, historical consultant, political advisor, museum curator, etc.
Graphic Design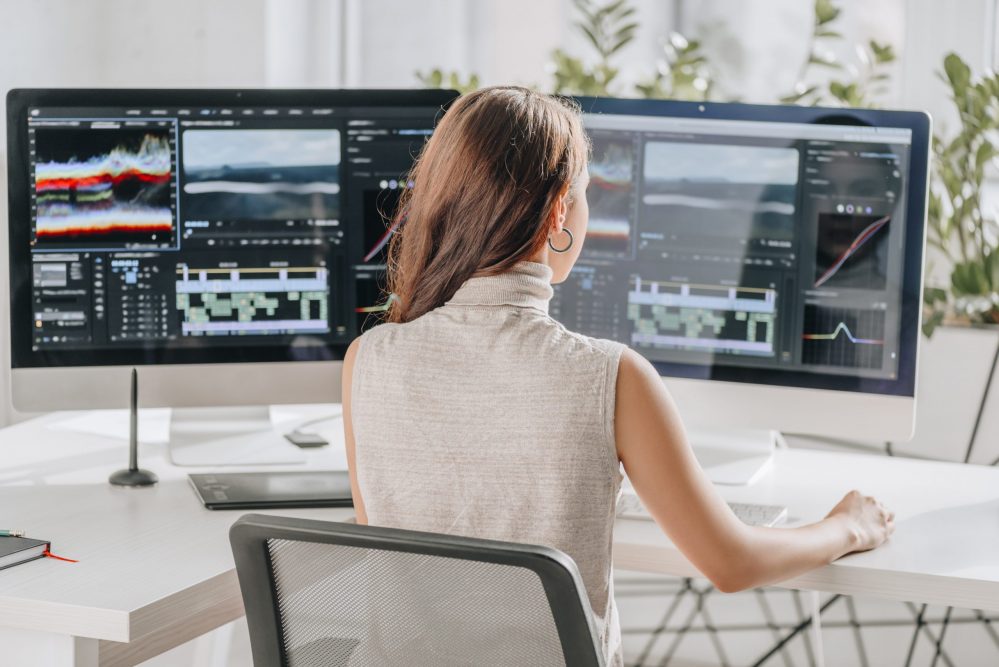 A graphic design degree will be perfect if you want to understand how humans perceive the world and to what stimulus they respond. You can capture human nature by utilizing your creative flair through color theory, motion graphics, and photography.
Although a graphic design major relies on computers, math isn't necessary for the coursework due to existing graphic design software. Studying graphic design can provide you with a strong foundation to explore opportunities in various innovative animation styles. This includes knowledge in the field of motion graphics which will aid you in creating visually engaging content.
Nursing
If you want to become a caregiver, pursuing a degree in nursing is the first step of your journey. Although there are differences between programs, each program will focus on giving you a deep understanding of human anatomy and physiology, psychology, nursing care, pharmacology, medical and surgical care, nurse leadership, etc.
After graduating and getting certified, you can work in different healthcare facilities like hospitals, clinics, medical offices, nursing homes, etc.
Law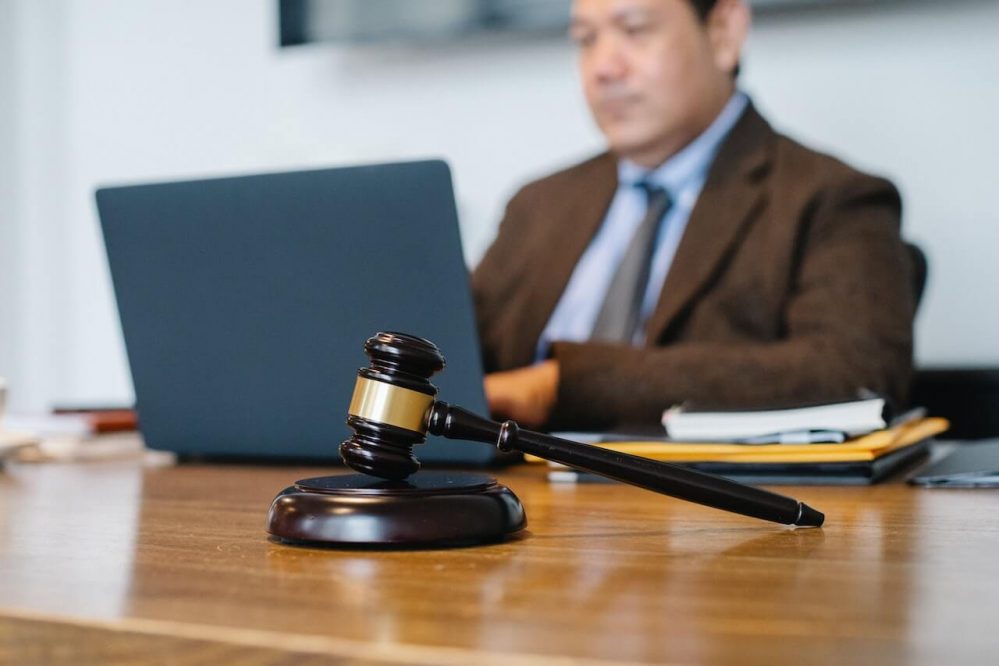 Another great option that doesn't require math is pursuing a law degree. During your studies, you'll prepare for the challenging work environment with skills in negotiation, research, writing, communication, analyzing data, and creating strong arguments.
A bachelor's degree in law opens many career opportunities, such as becoming a lawyer, law professor, judge, mediator, human resources manager, etc.
International Studies
While studying for an international studies major, you'll learn more about how complex the world is and how different parts of the world interact with one another. By understanding the world's rich diversity, you'll be able to understand global events and how they impact the world.
After graduating, you'll be able to come up with solutions to global problems from a political, cultural, and economic lens; and pursue a career in journalism, government, human rights organizations, politics, etc.
European Studies
With Europe having a complex nature in all aspects, European studies make for an exciting major to pursue. You'll get the chance to learn about Europe's history, economics, politics, and cultures and how those factors have shaped Europe into its current state. Which means you don't have to worry about math.
You can take many career paths as a European studies major, like working in embassies, diplomatic missions, and governments, or as a cultural interpreter, biographer, etc.
Religious Studies & Theology
Pursuing a religious studies or theology major will be perfect if you're interested in learning more about world religions and how they evolved through time. You'll also gain thorough knowledge about religion's fundamentals and development and establish valuable skills like critical thinking and ethics along the way.
However, you should note that a religious studies major takes a more critical approach to analyzing religions. In contrast, theology is more faith-based and focuses on a systematic approach to studying God and faith.
As they rely on textual materials for study, a religious studies or theology major doesn't require math. After finishing your degree, you can work as a community developer, human rights advocate, administrative coordinator, social worker, etc.
The Bottom Line
So many majors don't require math, which increases your options for choosing the best major for you. You should remember that the main purpose of a major is to guide you toward the right career.
If you're still doubtful about which way to go, going after something that excites and interests you is always right.
FAQs
Q: Are there any careers outside the ones mentioned that don't require math?
A: Yes, the list of careers that don't require math is extensive and not limited to the ones mentioned. There are plenty of options out there, and the key is to find something that aligns with your interests and strengths.
Q: Will avoiding math in college limit my job prospects in the future?
A: Not necessarily. Many industries value skills other than mathematical ability, such as communication, creativity, leadership, and analytical thinking. The most important thing is to cultivate your skills and passions and find a field that matches them.
Q: How can I confirm if a specific university course requires math?
A: The best way is to directly contact the university or visit their official website. They usually provide a detailed breakdown of course requirements for each major.
Q: Are there any additional classes outside my major that might require math?
A: Yes, some general education requirements might include a math class. However, this can vary greatly depending on the university, and it's recommended to check the curriculum.
Q: Are there any resources or strategies to help me cope if I end up having to take a math class?
A: Absolutely. Many universities offer math tutoring centers, and there are plenty of online resources, such as Khan Academy, that can help you understand the concepts better. You can also seek help from classmates or form a study group.
Q: Do majors that require "a little math" only include basic math or will they involve more complex calculations?
A: The level of math involved will depend on the specific major. Some might only require basic arithmetic, while others could involve more complex statistics. Always check the course details before deciding.
Q: I'm interested in a career that typically requires math but I'm not strong in it. What should I do?
A: There are resources available to help improve your math skills, including tutors and online courses. It's also important to remember that math is a skill that can be learned and improved with practice and dedication.
Q: If I choose a major that doesn't require math, will I be at a disadvantage in today's data-driven world?
A: Not necessarily. Many non-math majors equip students with critical thinking, creativity, communication skills, and other qualities highly sought after in numerous professions. Besides, if ever needed, data analysis tools and software can be learned separately.
Q: Are there interdisciplinary programs that combine two or more of these non-math majors?
A: Many universities offer interdisciplinary programs, allowing students to merge interests. For instance, one could study both journalism and international studies to focus on international journalism.
Remember, the choice of a major should align with your career aspirations, interests, and strengths. Math might be a part of the journey for some, but it certainly isn't the only way to a successful career.